(Last updated on January 19th, 2021)
Is Norton good enough and safe to use in 2021? Is Norton legit and worth it? We'll answer these questions in this guide.
There's no hiding away from malware threats in the parallel digital world we live in for most of our waking hours. All you need to do is a little research to fathom gravity of the threats regularly emanating from the cyber world.
So, what can you do?
That's simple enough. Hire the most reliable cyber protection you can find within your means.
Where can you find that?
Well, for starters, we have Norton that claims to deliver comprehensive protection for your cyber safety against all kinds of malware and cyber threats.
But is it as effective as it claims? Let's find out in this Norton Antivirus review.
Editor's Note: We have spent over 150 hours examining all the top antivirus software out there, so you can get the best antivirus product for yourself and those you love.

At the moment, we think that Norton is the best antivirus software available in the market. It offers exceptional anti-malware security with minimal impact on system performance, as evidenced by the recent independent lab tests conducted by the AV-Test Institute.

Currently, Norton is offering an exclusive 70% discount to our readers for a limited time, so grab your copy of Norton before the sale ends.
Best Antivirus Software for 2021
---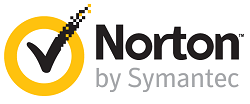 Unbeatable anti-malware protection
Minimal system impact
Exceptional value for money
Recommended by PC Mag, CNET & TechRadar
100% virus protection promise
60-day risk-free money-back guarantee
About Norton
Norton Antivirus is probably one of the most trusted antivirus and anti-malware software today. The product is developed and distributed by Symantec Corporation since 1991, which is the mother company of Norton computer security products.
Symantec emerged as one of the first companies to detect and fight viruses. It was in 1989 that the company started to develop a DOS-based antivirus program.
At the same time, Peter Norton, a programmer and software publisher, introduced his version of Norton Utilities™ for DOS, designed to examine, configure, enhance and maintain a computer.
Long story short, with the rising demand for antivirus products, Symantec soon acquired Peter Norton's company. Since then, the company has never looked back, and today, it caters to the security needs of nearly 50 million users around the world.
Norton employs a collaborative approach towards virus or malware prevention using the following technologies:
File-based protection
Network-based protection
Behavior-based protection
Reputation-based protection
Remediation
Powered by Artificial Intelligence and a robust cyber threat intelligence network, Norton maintains state-of-the-art infrastructure to give you reliable security against malware attacks and digital security attacks.
Now that we know a little about the history of Norton company, let's find out what products the company has in stores.
Norton's Products and Their Features
Unlike most other antivirus companies, Norton doesn't offer any free software. However, the company does give you a 30-day trial period when you sign up for any of their products.
Within this period, if you find the product isn't a good match for your needs, you can easily cancel your subscription at any time.
Norton Antivirus Plus is an entry-level offering from the company. The product provides comprehensive anti-malware protection for 1 PC or 1 Mac at a very economical price of $19.99 per year. 
Norton Antivirus Plus comes with many cool features such as:
Ransomware Protection – protects your data and device from being kept hostage by hackers in exchange for a ransom amount.
Spyware Protection – protects external internet apps from connecting to your system apps. Also protects your device from malicious downloads.
Smart Firewall – monitors all the traffic sent and received on your computer while you're connected to the internet and protects your files and personal data from malicious attacks.
Online Threat Protection – secures your private and financial information when you go online.
Password Manager – helps generate strong passwords and keeps them inside a digital vault securing from unauthorized access.
Social Media Protection – screens your emails and social media accounts for malicious links and blocks them.
Cloud Backup – gives you 2GB of cloud storage to keep a backup of your important files, accessible from anywhere, anytime. (available only for PCs)
Next up is Norton 360 Standard suite. This product covers 1 PC, Mac, tablet or smartphone, and costs &29.99 per year. Along with everything from the Antivirus Plus suite, you also get some other advanced features, for instance:
Dark Web Monitoring – protects your private information from landing on the dark web and notifies you if it finds your personal information – like email addresses – on dark web markets.
SafeCam – blocks unauthorized webcam access to your PC and protects you against spyware that can use your webcam to take pictures without your knowledge.
Secure VPN – provides protection and encryption for your online privacy while you're connected to a public or shared Wi-Fi network.
Cloud Backup – 360 Standard comes with 10 GB of cloud storage.
The next tier of protection comes with Norton 360 Deluxe for $39.99 per year with coverage for up to 5 devices (PCs, Macs, smartphones or tablets).
This suite isn't much different from the previous one other than that it protects more devices. The only other additions are:
Parental Controls – let you monitor what your kids are doing online and what kind of content they are engaging with. The feature also includes GPS monitoring for Android and iOS devices. (not available for Mac devices)
50 GB of Cloud Data
Norton provides some seriously cool features at very reasonable prices compared to many other options out there.
Additionally, Norton also offers three premium packages powered by LifeLock called, Norton 360 with LifeLock Plans. These plans come with several specialized services. Let's check them out.
The first of these plans is Norton 360 with LifeLock Select. This suite comes for $89.99 per year and covers up to 5 devices. 
The program takes everything from the previous products and throws in some premium features, including:
Privacy Monitor – gives you greater control over your online privacy by scanning popular data broker sites for your personal info and notifying you. You can then choose to opt-out with the data broker.
Credit Monitoring – monitors any changes made to your credit file at any one of the leading credit bureaus as part of identity protection services.
Identity Alert System – monitors your personal and financial information for potential threats to your identity and generates instant alerts if it finds anything suspicious.
US-based Identity Restoration Specialists – the company assigns an Identity Restoration Specialist to your case if it finds that your identity has been compromised. The Specialist advises you for the best course of action and guides you through the entire restoration process.
Million Dollar Protection – provides insurance for stolen funds and personal expenses – each for up to $25,000 – incurred as a result of identity theft. Norton also covers up to $1 million worth of lawyers and experts' fees to help resolve your case.
Stolen Wallet Protection – Norton helps you to cancel or replace credit cards, driver's licenses, Social Security cards, insurance cards and more, should your wallet get stolen – making sure that your identity stays safe and your cards can't be used to steal your identity in any way.
SSN & Credit Alerts – alerts you if it finds a new activity that has taken place against your Social Security Number, such as credit card applications, cell phone registrations, auto loans, and other utilities. This way, you can report anything you haven't initiated yourself.
ID Verification Monitoring – the company monitors its network for identity verifications relevant to you by another company and notifies you so that hackers can't misuse your information if they somehow got their hands on your private information like security questions.
Data Breach Notifications – generates alerts if there's a major data breach with a company that has your information stored on their database so you can protect your personal information in time.
100 GB of Cloud Backup
Next up is Norton 360 with LifeLock Advantage covering up to 10 devices. The product costs $179.99 per year, includes everything from the previous plan and adds many specialized features to the mix, such as:
Bank & Credit Card Activity Alerts – uses LifeLock Transaction Monitoring to examine your existing accounts for cash withdrawals, balance transfers, and large purchases to help protect your finances against fraud.
Fictitious Identity Monitoring – scans for names and addresses linked to your SSN to protect you from synthetic identity theft where hackers can use this information to open accounts or commit fraud.
Court Records Scanning – examines court records for matches of your name and date of birth to criminal activity. This helps to let you know if someone who knew you got arrested and gave your information to the police falsely linking you to arrests or convictions you don't even know exist.
250 GB of Cloud Storage
Norton 360 with LifeLock Ultimate Plus is the last offering from the company. This product covers unlimited devices. 
The suit comes at quite a steep price, i.e. $259.99 per year. But along with everything from the previous suite, this one also includes:
401(k) & Investment Activity Alerts – monitors your investments and retirement accounts for fraudulent activities like withdrawals and balance transfers which you may never find out about before it is too late.
Home Title Monitoring – tracks loan filings at the recorder's office related to your home title so no one can take out a lawn against your property information without your knowledge.
500 GB Cloud Backup
All the plans are exclusive of sales tax. The LifeLock Plans are all pricier options, but they are probably more suited for celebrities, business tycoons, aristocrats or super-rich traders.
Performance in Independent Lab Tests
Norton Antivirus offers multi-layered malware protection for your device security and your online privacy. But is Norton worth your money?
Let's take a look at some lab tests from independent testing institutes and find out.
We are going to consider the assessments from two reputable organizations called AV-test and AV-Comparatives. Both organizations run different tests to assess antivirus brands for malware protection and their impact on system performance.
AV-Test follows a point system on a scale from 1 to 6 and awards tested products a score based on its evaluations. 6 being the highest score.
AV-Comparatives has an award system defined by 1, 2 and 3 stars indicating Standard, ADVANCED and ADVANCED+ awards respectively.
We'll first look at the protection evaluations from both organizations.
Protection Tests
The recent protection test by the AV-Test Institute assessed antivirus brands against zero-day and widespread malware threats with a total of 20,759 samples.
Norton was able to detect 100% of the threats and scored full 6/6 points on the test.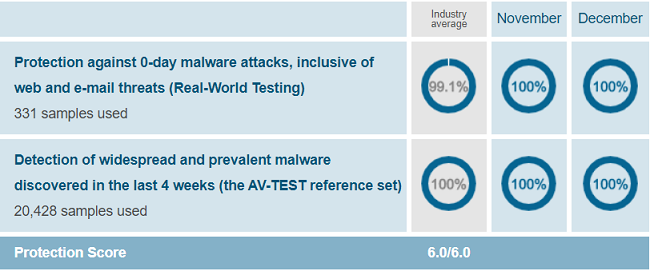 But let's see how the company fared on the AV-Comparatives' evaluations.
The first of these evaluations is the Real-World Protection Test. This test is an assessment of antivirus security against digital threats.
Norton did an excellent job on this test as well and secured the highly coveted ADVANCED+ award.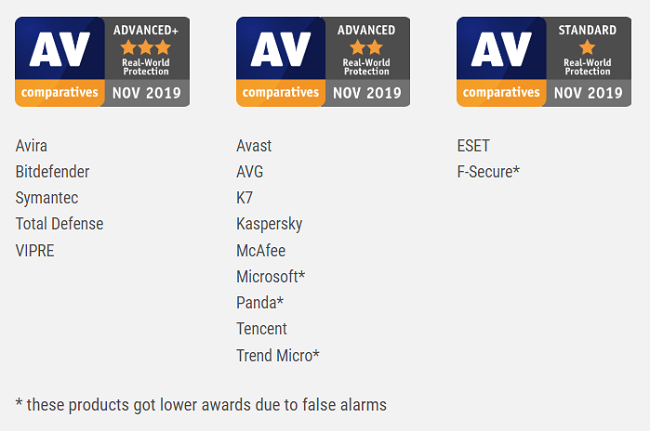 AV-Comparatives conducts another Malware Protection test to measure protection against malware threats that are transferable through network drives or USB keys.
Norton was once again among the top performers on this test and received the ADVANCED+ award for an excellent performance.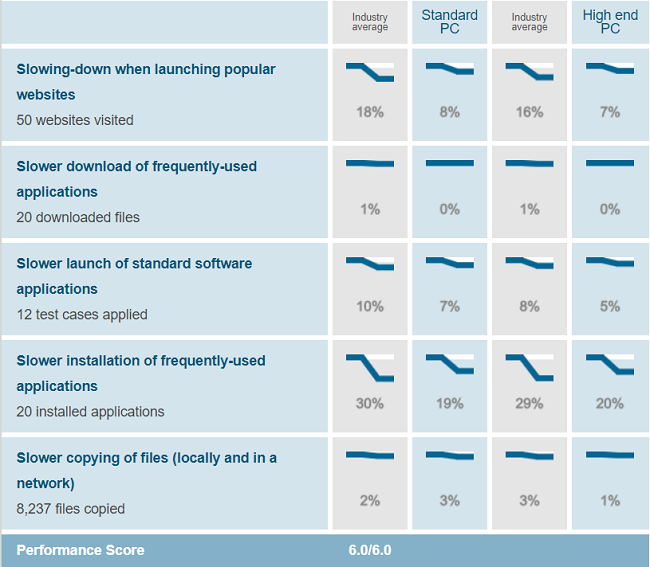 The lab test results show that when it comes to malware threats, you're in safe hands with Norton Antivirus. But let's see how the company performs in the performance evaluations.
Performance Tests
Once again, let's first look at the performance test results by the AV-Test Institute.
In this test, antivirus products are tested by running them in the background while performing various routine tasks such as launching popular websites, downloading and installing frequently used apps, or copying items to a different location or network.
Norton gave an excellent performance surpassing the industry average against all the tasks. Therefore, AV-Test awarded Norton Antivirus with a highest 6/6 score.
Let's check out the Performance assessment by AV-Comparatives now, which follows a similar pattern as that of AV-Test.
In this test, however, Norton fell a little behind and secured the second-place ADVANCED award.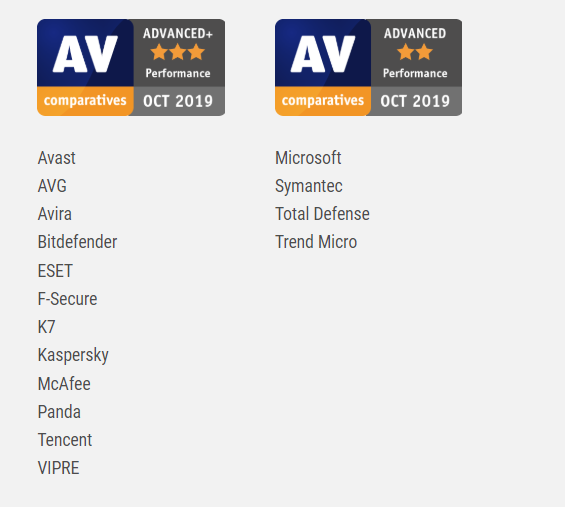 Overall, Norton did a great job in performance evaluations and demonstrated only a minor impact on system speed, which may even not be noticeable by most users.
For:
Top-drawer antivirus and anti-malware protection
Multi-platform coverage
Highly intuitive and user-friendly UI design
Norton 360 suites are reasonably priced for home users
Strong customer support system
Free trials of virus scan & removal tools, and Android & iOS Mobile Security software as well as Norton Family Premier parental controls.
Against:
More resource-intensive than many competitors
Final Verdict
We have seen in detail what Norton brings to the table in the areas of features, pricing, malware protection as well as system performance.
Based on our review, we can safely say that Norton Antivirus is an excellent product that provides complete protection against all kinds of malware threats for you and your loved ones.
Home products are reasonably priced and don't put a big dent on your budget. System performance may be an issue for someone with heavy apps usage. But for casual users, that may not even be noticeable.
2021's Top Antivirus Picks
---
#1 (Best Overall)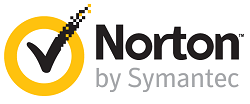 Extensive feature-set
Award-winning malware protection
Minimal system impact
competitive pricing structure
Intuitive user interface
100% virus protection promise
60-day money-back guarantee
#2 (Very Good)
Robust Feature-set
Excellent Anti-malware security
Zero System Slowdowns
Exceptional Value for Money
Intuitive User Interface
#3 (Very Good)

Impressive Feature-set
Good malware protection
Value for Money