(Last updated on January 14th, 2021)
Malware threats (computer viruses, trojans, ransomware, worms, spyware and rootkits) are on the rise with every passing day. Removing malware, which may slow down or in some cases completely paralyzes your PC if not being dealt in time, is one of the most annoying and time-consuming tasks for computer users.
According to management and technology consulting firm Accenture, security breaches have risen by 11 percent since 2018 and 67 percent since 2014. Meanwhile, more than 90 percent of malware threats are delivered by email.
Similarly, a study conducted by the Clark School of the University of Maryland found that hackers attack systems with Internet access 2,244 times a day, or every 39 seconds.
The stats show that your data and privacy are at risk from cyber threats if you are not taking any protection measures.
There is no single method that will provide complete protection against malware, but there are some useful cybersecurity tips for keeping malicious programs at bay. Detecting and removing malware is easy; all it takes is common sense.
In this article, we are going to give you five handy tips that, if put into practice, will protect your computer from all sorts of malware threats.
Related: Here's how to determine if a website is safe | Tips and Advice
1. Install Antivirus Software
Installing an antivirus software that comes with advanced features is a first step in keeping your computer safe from malware attacks. Many computers, especially those of home users, lack anti-malware protection, which makes such devices an easy target for hackers.
Users who finally decide to install an antivirus program usually fall for the free version. There is no harm in installing free software – which is, of course, better than having no software at all – but free antivirus editions lack advanced protection features, which can only be offered in a premium antivirus program.
For complete security and peace of mind, you must need a premium security product, which includes advanced tools and utilities like parental controls, password manager, identity theft protection, secure browser, VPN and much more.
Besides, it goes without saying that keeping your antivirus program up to date is mandatory if you want optimum protection. Updates often come with critical patches that help the antivirus deal with newly discovered security vulnerabilities. So, it's best for you not to ignore any update.
However, you don't have to worry about that much, as most antivirus suites get updated automatically on a regular basis, sometimes several times a day. You just need to check regularly that the antivirus software is not facing any hindrance in installing updates.
2. Scan Your PC Regularly
Having premium antivirus software is a good start, but it doesn't mean that your computer is completely protected. You should perform a full scan of your device at least once a month or preferably once a week, as some infections can slip under the radar.
Scanning on a regular basis will keep you up to date about the security status of your computer as well as give you the chance to detect and remove any threat in time.
A modern-day antivirus software package does have the option of automatic scanning, but if you've set it on manual scans, make sure that you scan your device regularly.
It is usually distracting to run a scan while working. The perfect solution to perform the scan is to set up a night-time routine for it on a specific day. Schedule your scan accordingly and do not turn off your computer that night. Before going to bed, make sure that your PC is not scheduled to shut down automatically or go into hibernation.
3. Remove Outdated Software from Your Computer
Computer systems are often filled with software and bloatware (programs that consume too much space) that are no longer relevant or needed.
Keeping traditional software programs and bloatware in your computer that are not upgraded by the company anymore can open doors for malware to infect your device easily. For instance, if you're still using Windows XP, then you're at risk as Microsoft doesn't release patches for that Windows version anymore.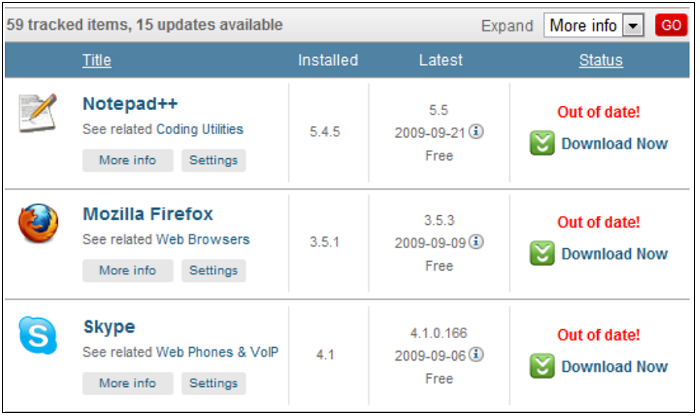 Similarly, if you still have outdated apps installed on your PC that are of no use to you, it is in your best interest to just get rid of them as soon as possible. Due to the lack of updates, these software and apps' outdated security measures allow malware to access your network and then play havoc with your computer.
To keep your computer secure, make it a habit to trash any software that's no longer in use.
4. Secure Your Network / Avoid Using Open Wi-Fi
Mostly our computers are connected via a Wi-Fi connection so that we can share files, printers or the Internet. While creating a connection between your home devices, make sure it requires a password to access each other's PCs and that the password is strong. Always keep in mind a few points below to make sure your network is secure:
Never broadcast an open Wi-Fi connection.

Only use WPA or WPA2 encryption, as Wired Equivalent Privacy (WEP) is no longer strong enough and a professional hacker can bypass it in minutes.

Do not broadcast the name of your Wi-Fi network (also called SSID, short for Service Set Identifier). You can still access the network by manually typing in the SSID and the password.

Generate a "guest SSID" with a different password for your friends and relatives who frequently use your Wi-Fi.
Apart from this, when you are at a public place, don't use the free Wi-Fi, as it can prove quite costly. It is a gateway for hackers to access your device and can expose you to numerous security threats.
5. Use Strong Passwords
Always try to generate a password that is strong, unique and not easily hackable. Make it a habit to not repeat a single password for different logins. Admittedly, it's one hell of a task, but the extra effort doesn't trump your security.
Avoid using your birthday, favorite celebrity's name, father's or mother's name, etc., as a password, and create passwords that are a combination of upper and lower cases, numbers, letters, and symbols.
If you find it difficult to memorize different passwords, you can try a password manager, which generates, encrypts and remembers your passwords for you.