(Last updated on January 13th, 2021)
Windows Defender or Norton (Symantec), which antivirus software is a better pick in 2021?
Our experts have put together this comprehensive Windows Defender versus Norton comparison to help you make a wise decision.
The current year is the year for the prevalence of cyber-crimes. Research studies tell us that cyber-crime is on a constant rise, and often extremely well-organized by hacker groups.
In fact, almost two-thirds of IT security professionals are of the opinion that a cyber-attack carried out this year will most often be successful.
According to a Clark School study, their computers were attacked 2,244 times a day, on average, during research involving the behavior of "brute force" hackers.
So, what to do in such a dire situation? Well, the first order of things is to get yourself a premium antivirus software: one that will protect you against the latest malware threats and ensure the safety of your loved ones and yourself.
Of course, this type of security cannot come from free software since it doesn't have the latest technology or the advanced features that are typical of a premium product.
Features like real-time monitoring, spyware protection, ransomware protection, and smart firewalls offer maximum security from any cyber-attack.
Editor's Note: We have spent over 150 hours examining all the top antivirus software out there, so you can get the best antivirus product for yourself and those you love.

At the moment, we think that Norton is the best antivirus software available in the market. It offers exceptional anti-malware security with minimal impact on system performance, as evidenced by the recent independent lab tests conducted by the AV-Test Institute.

Currently, Norton is offering an exclusive 70% discount to our readers for a limited time, so grab your copy of Norton before the sale ends.
Best Antivirus Software for 2021
---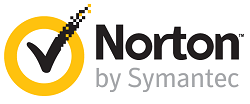 Unbeatable anti-malware protection
Minimal system impact
Exceptional value for money
Recommended by PC Mag, CNET & TechRadar
100% virus protection promise
60-day risk-free money-back guarantee
Today we have compiled a comparison between two well-known brands for you to make a smart decision as to which product, between Windows Defender and Norton, is better suited to your needs.
Breakdown of the Comparison
Here's what we'll cover in this Windows Defender vs. Norton comparison:
Features
Anti-Malware Protection
Impact on System Speed
User Interface
Pricing
Popularity
Customer Ratings
We'll scrutinize each product on these standards and also look at the impartial assessments from testing organizations, like AV-Test and AV-Comparatives, to scale which product offers thorough and reliable protection.
In a hurry? Take a sneak peek at the comparison below to find out the winners in each category.
Comparison at a Glance
Features… Norton provides fully capable security solutions integrated with the most advanced features – something that's lacking with Windows Defender.
Anti-Malware Protection… Both Windows Defender and Norton have 'almost perfect' anti-malware defenses.
Impact on System Speed… Here, Norton performed well on both independent evaluations, whereas Windows Defender lagged.
User Interface… Windows Defender's interface looks dull and basic compared to Norton's highly streamlined interface.
Pricing… Norton provides far higher value with its products than Windows Defender, even with a cost.
Popularity… Norton is one of the most popular antivirus products that commands a huge chunk of the market. While Windows Defender, by contrast, has a tiny market share.
Customer Ratings… Norton received a modest customer satisfaction score, on average, whereas Windows Defender had no ratings on both feedback reviewing websites.
The Winner
Norton outperformed Windows Defender in most categories, proving that it is a better product in every way. So if you want maximum value for your money, you should get yourself Norton antivirus.
2021's Top Antivirus Picks
---
#1 (Best Overall)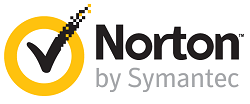 Extensive feature-set
Award-winning malware protection
Minimal system impact
competitive pricing structure
Intuitive user interface
100% virus protection promise
60-day money-back guarantee
#2 (Very Good)
Robust Feature-set
Excellent Anti-malware security
Zero System Slowdowns
Exceptional Value for Money
Intuitive User Interface
#3 (Very Good)

Impressive Feature-set
Good malware protection
Value for Money
Let's dig up some details now.
1. Features
Features are software's first introduction to the customer. This is where a customer gauges whether a product can fulfill his security requirements or not.
Let's find out what both Windows Defender and Norton offer in terms of features.
Windows Defender's Features
Windows Defender comes as a built-in tool with Microsoft Windows Operating System. You can't remove it but it automatically turns off when you install third-party antivirus software.
Windows Defender comes with many useful features that are probably the most advanced you can find among free-of-charge antivirus programs.
Firewall – a decent firewall protects your device from malware and hacker's attacks.
Software Updates – the firewall receives regular malware definitions through the Microsoft Cloud Servers to upgrade the software against emerging cyber threats.
Parental Controls – provide safe browsing experience for your children by keeping their online activities in check and preventing them from accessing inappropriate content on the internet.
SmartScreen – secures against corrupt websites and downloads. But this feature is exclusive to the Microsoft Edge browser.
Find My Device – locates missing or stolen PCs for you. You can also lock your computer or erase personal information with the help of this tool.
Norton's Features
Norton Antivirus Plus is the first paid product from the company that comes with many advanced features:
Smart Firewall – protects your devices from all kinds of malware and cyber threats. The firewall also gets daily updates for new malware definitions.
Ransomware Protection – secures your personal and financial information over the internet to prevent ransomware attacks.
Spyware Protection – keeps your devices safe from malicious apps, so hackers can't gain access to your system for spying activities.
Social Media Protection – protects your devices from malicious content over social media connections such as emails and Facebook links.
Password Protector – protects your passwords and blocks hackers from accessing them.
Cloud Backup – Windows devices also get 2GB of cloud storage to keep a backup of important files in a safe, accessible place.
The next product from Norton is the 360 Standard Suite. This product has everything from Antivirus Plus package and also offers some additional utilities:
Dark web monitoring – secures your private information from landing on the dark web through LifeLock functionality and prevents its misuse.
SafeCam – provides webcam protection from cyber-criminals.
Secure VPN – disguises your identity over the internet so that you become anonymous and untraceable by hackers. You can also use this function to access content restricted by geo-locations.
Cloud Backup – 360 Standard comes with 10 GB of cloud storage.
Norton 360 Deluxe is the next tier of protection that's isn't much different from the previous package. The only addition comes in the form of:
Comprehensive Parental Control Module – lets you manage all your children's online activities and keep them in a safe digital environment through monitoring in real-time and access to authorized content only. This feature is not supported for Mac devices.
50 GB of Cloud Data
Next up is Norton 360 Deluxe with LifeLock Select, which is the most premium package from the company. Along with all the advanced features from previous products, this suite also comes with full-fledged LifeLock features, such as:
Credit Monitoring – closely monitors changes to your credit with the help of a leading credit bureau and notifies you to help detect fraud if there's a sudden drop in your funds.
Identity Alert – Alerts you if it finds your personal information, such as Social Security Number, name, address, or birth date, are being used in credit or services applications.
Million Dollar Protection – provides insurance for stolen funds and personal expenses (each for up to $25,000) in case an identity theft case occurs under the subscription of this package. The Protection Package also offers $1 million coverage for legal and expert services to help restore your identity.
100 GB of Cloud Backup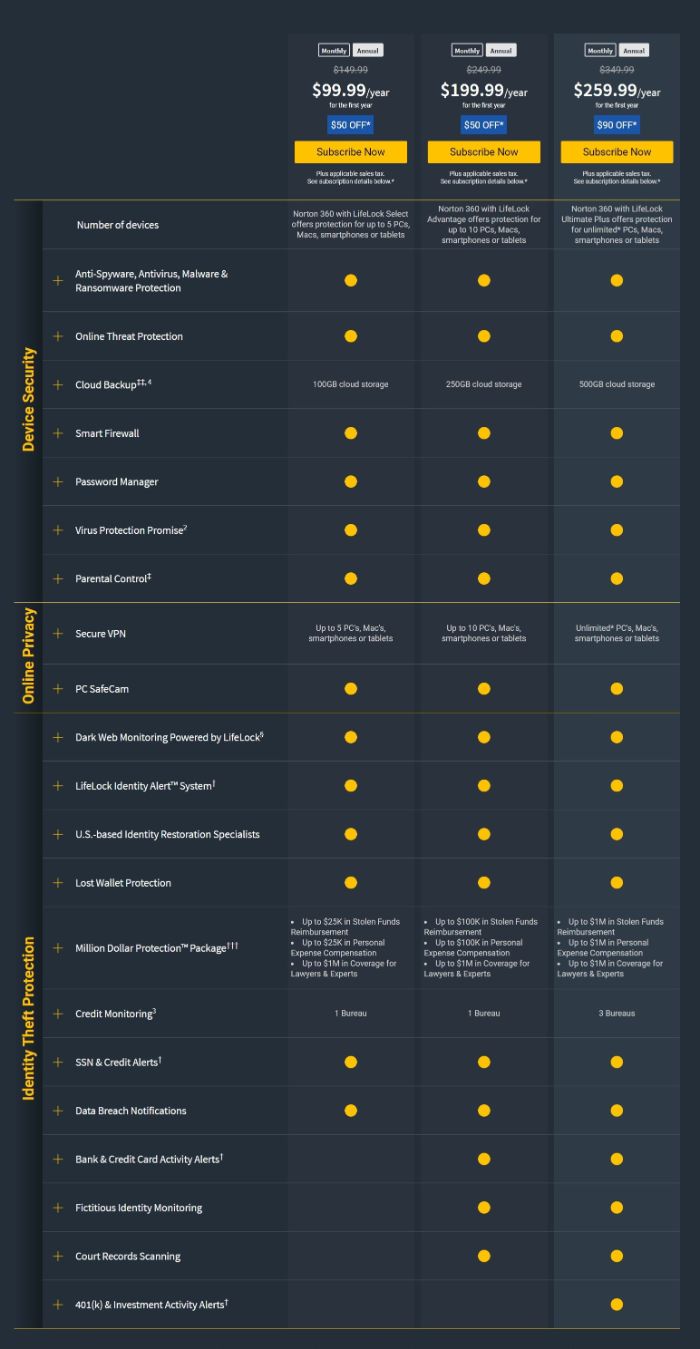 Norton provides 24/7 customer support to its premium customers.
Winner: Norton. Norton provides a host of advanced and premium features that you can't get with Windows Defender.
2. Anti-Malware Protection
Malware protection is the first and foremost criteria for any antivirus software to live up to. That's why next we're going to learn about the protection capability of both our products.
We'll look at three different independent test results from AV-Test and AV-Comparatives to conclude about the winner of this category.
AV-Test.org runs three different tests, of which the Protection Test is the first one. The institute analyzes and ranks different products on a scale from 1 to 6 (1 being the lowest score).
Windows Defender performed pretty well on the Protection Test and scored full 6/6 points.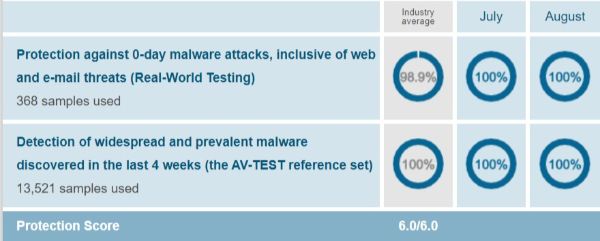 Norton wasn't behind and notched the perfect 6/6 score.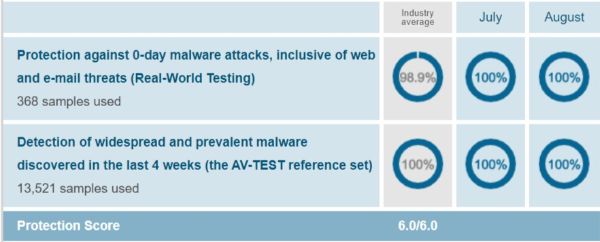 Next, we'll go to AV-Comparatives for their Real-World Protection Test results. In this test, both products received the second-place ADVANCED award. The reason for landing at second place for both products was due to a high frequency of false alarms.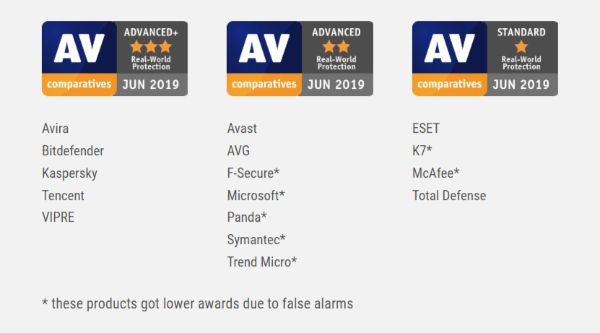 Winner: Both. Overall, both Windows Defender and Norton are neck and neck in terms of malware protection.
3. Impact on System Speed
The impact on system performance is part and parcel of an antivirus program. However, modern industry standards demand that the software should have minimal effect on a standard computer system.
So, let's find out how our brands influence the system performance of the computers they protect.
In the Performance Test conducted by the AV-TEST Institute, Windows Defender got a 5.5/6 score.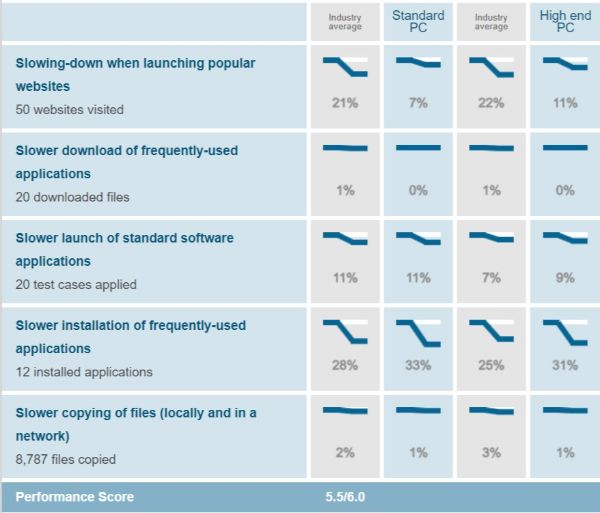 However, Norton outperformed Windows Defender here and received the perfect 6/6 score.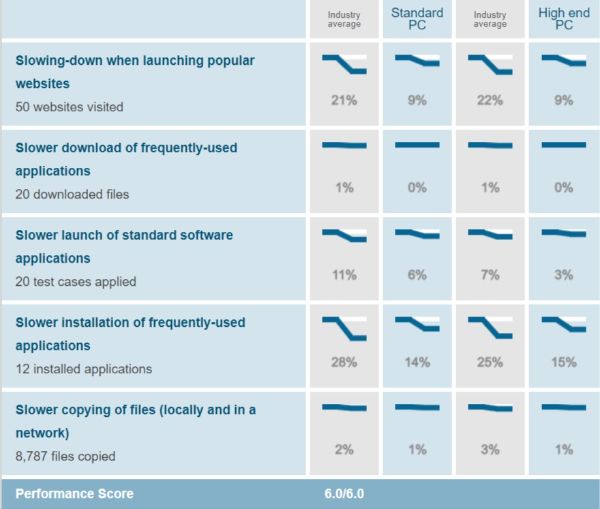 Let's also examine the Performance Test results from AV-Comparatives. Here, Windows Defender performed rather poorly being the only product to receive the STANDARD award out of all the products tested, which indicates dragging impact on system speed.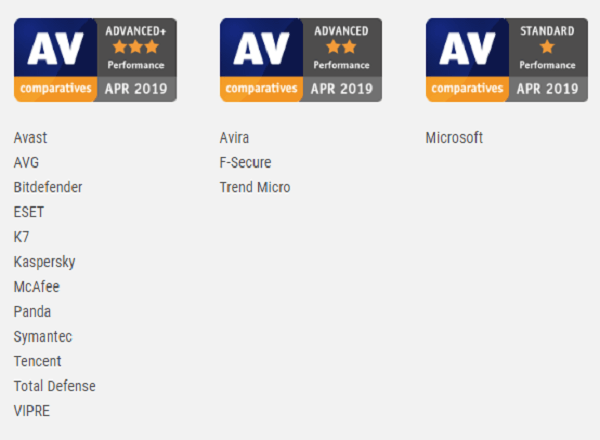 However, Norton was once again at the top here with the highest-ranking ADVANCED+ award.
Winner: Norton. Norton gave a top-quality performance on both independent evaluations while Windows Defender fell behind on both.
4. User Interface
An excellent user interface is vital for a software because it makes it easier for users to understand the features and functions integrated into a product. Such an interface has a design that showcases the services offered without vagueness or complexity.
So, let's find out what kind of interfaces are presented by both Windows Defender and Norton.
We'll start with Windows Defender.
Windows Defender offers a simple interface with all the functions being accessible from the Home screen. You can access them either from prominent icons on the screen or from a side panel on the left side of the interface.
You can easily switch between functions and utilities using the side panel, which means you don't have to go back to the Home screen every time you want to access a different feature.
Overall the interface is functional, if somewhat straightforward for expert users. The interface does present a couple of challenges as it doesn't offer room for customization nor scheduled scans.
Now let's have a look at Norton's user interface.
Norton also presents a simple interface; however, it is incredibly streamlined. All primary functions are accessible through prominent icons on the Home screen. The security status of individual features is also displayed under the icons.
You can also reach different settings, help, or search options through a sleek bar towards the top of the screen. If you wish to start a quick scan, you can do that through a button on the Home screen. All the security updates are also visible next to this button.
Norton has a fairly intuitive interface that is equally appealing for all kinds of users. However, customization is not an option that is generally required by more seasoned users.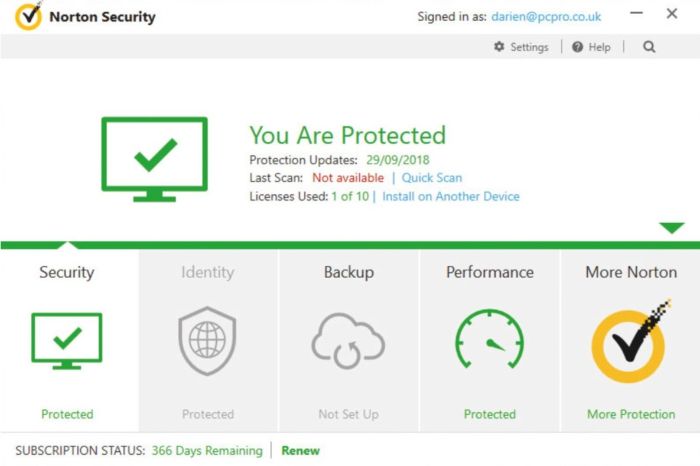 Winner: Norton. Norton has a well-organized and intuitive interface, while Windows Defender has a basic-looking interface by comparison.
5. Pricing
Price and product value go hand in hand. Both have to validate each other to gain customers' confidence in a product or service. Let's compare the product pricing by both Windows Defender and Norton to find out what value vs. money ratio they provide.
Norton Antivirus Plus costs $19.99 for 1 computer license or $39.99 got 1 device license. Norton 360 Standard costs $39.99 per year for 1 device. Norton 360 Deluxe comes at $49.99 per year for 5 devices or $54.99 for 10 devices. Norton 360 Deluxe with LifeLock Select costs $99.99 for 5 licenses that include tablets and mobile devices as well.
| Norton Products | Regular Price | Discounted Price |
| --- | --- | --- |
| Norton Antivirus Plus | $59.99/year | Check here |
| Norton 360 Standard | $79.99/year | Check here |
| Norton 360 Deluxe | $99.99/year | Check here |
| Norton 360 with Lifelock Select | $149.99/year | Check here |
| Norton 360 with Utimate Plus | $349.99/year | Check here |
| Norton Small Business Security | Varies | Check here |
Windows Defender is an entirely free built-in security software that comes with Windows Operating System.
Winner: Norton. Windows Defender comes free of cost, but the value provided by Norton products is incomparable, if for a small price.
6. Popularity
Next, we're going to examine and compare the market share held by each company. For this purpose, we are going to look at antivirus market survey reports from OPSWAT and Statista to see how our products compare on this metric.
In line with the recent Anti-Malware Market Share Report from OPSWAT, Norton commands a significant 11.98% of the total antivirus market share. Similarly, the Statista survey report of August 2019 shows Norton at 10.27% market share.
However, Windows Defender doesn't make to the list of top-level products from both survey reports, indicating that it holds a small market share.

Winner: Norton. As the survey reports demonstrate, Norton is hugely popular on the antivirus landscape compared to Windows Defender.
7. Customer Ratings
In the end, we are going to look at the customer satisfaction ratings of both products. We'll go to two feedback collecting organizations, Consumeraffairs.com and G2, and see how customers rate the two products.
The Consumeraffairs.org assembles customer responses and classifies different products on a 5-star scale based on the average feedback for each software. This website awarded Norton with a 1 star only, which indicates a general dissatisfaction from customers.
Conversely, though, G2 gave Norton 4+ stars (4.3 score), which shows customers are generally happy with Norton services.
Windows Defender remained unranked by both sources either for lack of customer responses or for lack of complaints.
Winner: Norton. Although Norton got a poor rating from the first source, it received an excellent score from the other website. So, on average, we can say that Norton has a moderate collective rating. Whereas, Windows Defender has no scores to compare.
Bottom Line
Norton has knocked Windows Defender in all categories bar one, i.e., Malware Protection. But despite that, Norton has proven to be an all-rounder and a comprehensive solution provider that excels in all areas and provides a complete security solution for your own and your family's peace of mind.