(Last updated on January 19th, 2021)
Is Bitdefender good and safe to use in 2021? Is Bitdefender legit and worth it? We'll answer these questions in this guide.
If you spend any length of time connected to the internet, you're more vulnerable than you realize. The cyber threat landscape has evolved exponentially over the last decade, and so should your antivirus protection.
According to Gartner Forecasts, the worldwide cybersecurity expense is going to reach $133.7 billion in 2022.
Some of the most common causes of data breach involve weak and stolen credentials, application vulnerabilities, malware, improper configuration, and user error, among others.
So, let's see if Bitdefender can provide good enough defence against the emerging threats and a solution for the user-side weaknesses.
Editor's Note: We have spent over 150 hours examining all the top antivirus software out there, so you can get the best antivirus product for yourself and those you love.

At the moment, we think that Norton is the best antivirus software available in the market. It offers exceptional anti-malware security with minimal impact on system performance, as evidenced by the recent independent lab tests conducted by the AV-Test Institute.

Currently, Norton is offering an exclusive 70% discount to our readers for a limited time, so grab your copy of Norton before the sale ends.
Best Antivirus Software for 2021
---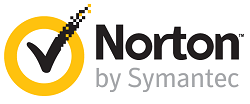 Unbeatable anti-malware protection
Minimal system impact
Exceptional value for money
Recommended by PC Mag, CNET & TechRadar
100% virus protection promise
60-day risk-free money-back guarantee
About Bitdefender
Bitdefender is a top-ranking Romanian cybersecurity company. The company was founded in 2001 and is taken as one of the most innovative IT security organizations in the world today.
Ever since its inception, Bitdefender has delivered innovative and award-winning threat intelligence products to the cybersecurity landscape. The company operates a robust global security delivery infrastructure protecting half a billion users across more than 150 countries.
Bitdefender specializes in developing, deploying and managing transformative security solutions, including:
Antivirus Security
Internet Security
Endpoint Security and other Cybersecurity Software
Note: If you like watching video content, you will enjoy our video review of Bitdefender on YouTube.
Bitdefender's Products & Their Features
Bitdefender's line of offering starts with free software, called Bitdefender Antivirus Free Edition. The software is arguably the best free antivirus software you can find out there.
The Free Edition gets regular updates and covers one device only. It comes with features like real-time antivirus and antimalware protection, advanced threat defense (including ransomware) as well as protection against harmful websites.
Besides, you get anti-phishing and anti-fraud protection. That's a lot more than most antivirus companies offer with their free programs. But it's just a taste of the advanced features you can access with the premium products.
For your Macs, Bitdefender offers free Virus Scanner for Mac. This software scans running apps for malware. It can also scan critical locations, a specific location or the entire system for you.
The company also offers Antivirus Free for Android. The program keeps your mobile phones or tabs well protected against malware, and also provides cloud scanning – all with minimal impact on your device's battery.
Bitdefender Antivirus Plus 2021 is the first paid product from the company with coverage for 3 Windows devices. The package is available for just $29.99 for the first year.
Along with everything from the free version, this product also offers:
Multi-Layer Ransomware Protection – protects your data while on the web and fills up all the holes where hackers can get to your sensitive information and encrypt it.
Anti-Tracker – gives you privacy while browsing and keeps hackers' tracking activities at bay.
WiFi Security Advisor – secures your home WiFi connection and your data when you're connected to another WiFi.
Safe Online Banking – offers a dedicated browser called Safepay to secure your online banking or shopping transactions.
Bitdefender VPN – encrypts your online activity and all internet traffic while giving you 200MBs of daily traffic per device.
Password Manager – secures all your sensitive data, including passwords and credit card information, in a cyber-vault and gives you easy access to this information whenever you need it.
Vulnerability Assessment – scans your network for security holes and vulnerabilities.
File Shredder – permanently deletes any files you want going from your system with no way to recover them again.
Safe Files – protects your most important data and blocks unauthorized changes to your files.
Network Threat Prevention – protects you at the network-level and blocks sophisticated exploits, malware or botnet related URLs as well as brute force attacks.
Free Online Support – you can access online support anytime, anywhere, all year long.
Bitdefender Total Security 2021 is the next tier of protection and the most popular suite by the company. You can protect 5 – 10 devices with this suite, including Windows, Mac, Android, and iOS, for just $44.99.
This product includes everything from the previous packages and offers some more advanced features as well, such as:
Microphone Monitor – helps you know exactly what apps have access to your device's microphone and when.
Webcam Protection – instantly alerts you when any app tries to access your webcam settings and allows you to block unauthorized access.
Privacy Firewall – blocks any intrusive activity from external sources and filters your network traffic to keep suspicious elements from breaching your security.
Parental Control – Keeps your children safe online by letting your monitor their online activity and restrict access where necessary.
File Encryption – protects your confidential and sensitive documents inside encrypted and password-protected vaults on your device.
Anti-Theft – tracks your lost or stolen devices and helps to locate them.
One-Click Optimizer – helps improve the performance and speed of your devices.
Game and Work Mode – adjust visual settings, blocks pop-ups and pauses unimportant background activities to ensure quality entertainment time for you.
macOS Protection
Complete Real-Time Data Protection – protects your Mac against both Mac and Windows related malware, so even the data transferred between these devices is clean from any malicious coding.
Time Machine Protection – prevents sophisticated malware from encrypting your backups or deleting them.
Bitdefender VPN – encrypts your online activity and all internet traffic while giving you 200MBs of daily traffic per device.
Safe Files – protects your most important data and blocks unauthorized changes to your files.
Adware Blocker – protects your Mac against adware, hijacker programs, unwanted toolbars, and other unsolicited browser add-ons.
Ultra-Fast Scanning – gives your system fast scanning that is light on resources and doesn't impact the performance of your Mac.
Web Attack Prevention – prevents you from landing on harmful websites.
Android Protection
On-Demand & On-Install Scan – scans your devices for malicious apps and alerts you if a newly installed app is dangerous to your device's security.
Battery and Performance Saver – works quietly in the background without impacting your device's performance or battery life.
Anti-Theft – helps locate, lock, wipe or send a message to your Android mobile from a remote location.
App Lock – allows you to secure your apps against unauthorized access with a PIN code or your fingerprint.
WearOn – lets you extend Bitdefender security to your connected smartwatch.
Android and iOS Protection
Bitdefender VPN – encrypts your online activity and all internet traffic while giving you 200MBs of daily traffic per device.
Web Protection – protects you against harmful websites that carry malware, phishing threats or other fraudulent content.
Accounts Privacy – monitors your social media accounts for data breaches.
Parental Control – Let's you monitor your children's activity in the digital world and restrict who can contact them. It also contains a Safe Check-in feature where children can inform parents that they're OK.
The last of the premium products from Bitdefender is the Family Pack. It's the same as the Total Security suite, except that it covers up to 15 devices (Windows, Mac, Android, and iOS) for all your family's needs.
The package also offers Advanced Parental Controls to keep your children safe from unwanted content and contact in the cyber world. The Family pack costs $59.99 for the first year.
Bitdefender Products
Regular Price
Discounted Price
Bitdefender Antivirus Plus
$59.99/year
Check here
Bitdefender Internet Security
$79.99/year

Check he

re
Bitdefender Total Security
$89.99/year

Check here

Bitdefender Family Pack
$119.99/year

Check here

Bitdefender Antivirus for Mac
$59.99/year

Check here

Bitdefender Small Office Security
Varies

Check here

Bitdefender GravityZone Business AV
Varies

Check here
Performance in Independent Lab Tests
Bitdefender's multi-layered protection keeps your devices and online privacy secure against all new and existing threats without compromising your system's performance.
But is Bitdefender as good as that?
Let's look at some independent lab tests from unbiased institutes and find out the truth.
Protection Tests
AV-Test and AV-Comparatives are the two independent testing organizations that analyze and rate antivirus products to see how well they protect your devices and what's their impact on performance.
We'll start with the evaluations by AV-Test that scores the products on 1 – 6 points, 6 being the highest score. Their Protection Test assesses cybersecurity software against zero-day and widespread malware threats.
Bitdefender performed exceptionally well on the latest protection evaluations and scored full 6/6 points.
Isn't it amazing? But for an in-depth analysis, we also looked at the protection test results from AV-Comparatives. This organization conducts the Real-World Protection Test to gauge security against malware threats regularly emanating from the internet.
Once again, Bitdefender was among the top-performing products and secured AV-Comparatives' highest Advanced+ award.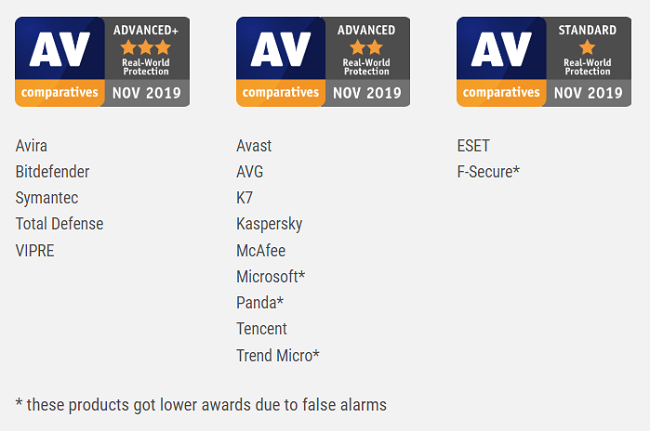 Bitdefender was also among the top performers in the recent Enhanced Real-World Test where the antivirus programs were evaluated for Advanced Threat Protection against dangers, such as targeted attacks, exploits, and fileless threats.
Bitdefender held its ground against all sorts of attacks in this test and once again, received the Advanced+ award.
Now let's have a look at AV-Comparatives' Malware Protection Test. This evaluation covers protection against malware types that get transmitted through network drives and other removable media like USBs.
Bitdefender gave a high performance in this test as well and secured the Advanced+ award.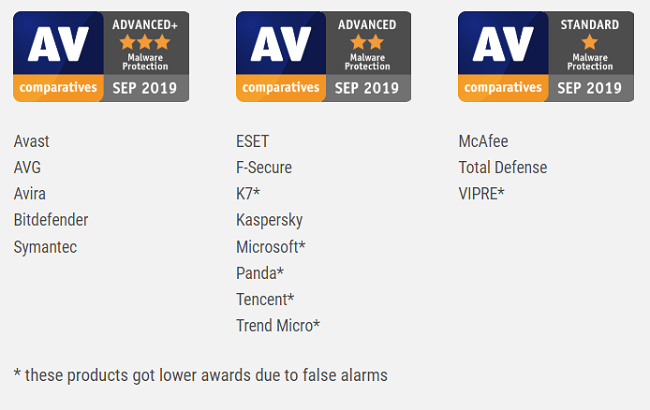 Bitdefender's top performance in all the protection tests serves as evidence that the company provides absolute all-round security to its users against all kinds of malware and cyber threats that exist in digital multiverse.
But let's see if Bitdefender can keep up in the performance evaluations as well.
Performance Tests
Both AV-Test and AV-Comparatives conduct performance assessments where they measure the impact of different antivirus programs on the speed and everyday performance of the devices they protect.
During AV-Test's Performance Test, Bitdefender demonstrated that it could protect a device pretty well without impacting its performance. That's why the company received a perfect 6/6 score in this assessment.
AV-Comparatives' performance assessment is also similar to AV-Test's performance test. Here too, Bitdefender repeated the same performance claiming their Advanced+ award for this evaluation as well.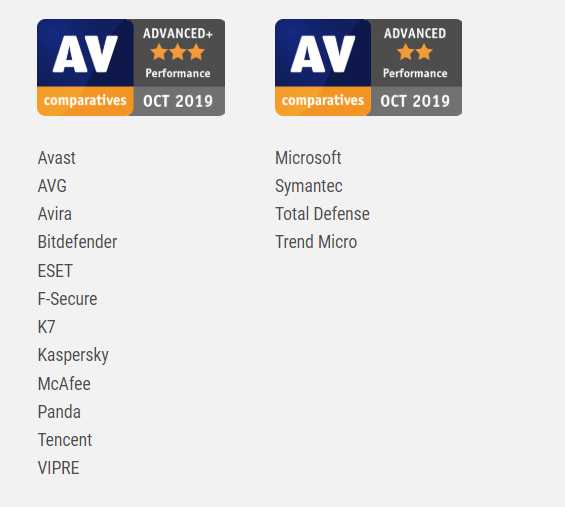 So, it's evident that just like Bitdefender's malware protection, its performance capabilities are also top-of-the-line. It is no small job to provide complete protection on multiple fronts while still occupying a small digital footprint.
Pros and Cons
For:
Proven robust protection against malware and cyber threats.
Proactive monitoring of social media accounts.
Complete privacy protection and security for online transactions.
Top-drawer anti-phishing protection.
Against:
Can be pricier than many other options out there (when charged at full price)
Unlimited VPN requires a separate subscription which adds to the overall cost
Final Thoughts
After a thorough assessment of Bitdefender's features and its strong competency in protection and performance areas, we can confidently put our faith in the company's ability to provide complete protection to you and your loved ones.
Bitdefender offers a broader range of advanced features compared to most competitors. The company also provides a comprehensive support system for its users. Other than the conventional channels, you can also get help via live chat, Twitter, and the Bitdefender forum.
2021's Top Antivirus Picks
---
#1 (Best Overall)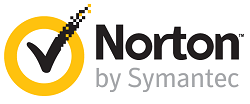 Extensive feature-set
Award-winning malware protection
Minimal system impact
competitive pricing structure
Intuitive user interface
100% virus protection promise
60-day money-back guarantee
#2 (Very Good)
Robust Feature-set
Excellent Anti-malware security
Zero System Slowdowns
Exceptional Value for Money
Intuitive User Interface
#3 (Very Good)

Impressive Feature-set
Good malware protection
Value for Money