(Last updated on January 19th, 2021)
Kaspersky is one of the top cybersecurity companies out there. But is Kaspersky safe? We'll find out in this Kaspersky Antivirus review.
The internet is an indispensable tool today. Our lives and businesses can't function without it.
But at the same time, the use of internet makes us extremely vulnerable to an abundance of malware threats, including identity theft, ransomware, botnet, trojan horses, spyware, phishing attacks and countless others.
While we can't stop using the internet, we must try and make ourselves as safe as possible. And there's no doubt that our best bet is a premium antivirus software like Kaspersky.
Eugene Kaspersky, the CEO of Kaspersky, is of the view, "Everyone has the right to be free of cybersecurity fears."
But does Kaspersky really provide you with that level protection that can guarantee a complete sense of security and peace of mind?
Let's review Kaspersky products and software performance and see if the company is as good as it claims.
Editor's Note: We have spent over 150 hours examining all the top antivirus software out there, so you can get the best antivirus product for yourself and those you love.

At the moment, we think that Norton is the best antivirus software available in the market. It offers exceptional anti-malware security with minimal impact on system performance, as evidenced by the recent independent lab tests conducted by the AV-Test Institute.

Currently, Norton is offering an exclusive 70% discount to our readers for a limited time, so grab your copy of Norton before the sale ends.
Best Antivirus Software for 2021
---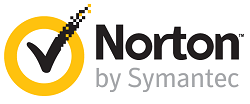 Unbeatable anti-malware protection
Minimal system impact
Exceptional value for money
Recommended by PC Mag, CNET & TechRadar
100% virus protection promise
60-day risk-free money-back guarantee
Company Information
Kaspersky is a global cybersecurity company, founded in 1997, and 20+ years on has become a leading organization in endpoint protection and deep threat intelligence.
Consistently recognized for its innovative contributions and specialized security solutions to the cybersecurity landscape, Kaspersky stands as the third-largest vendor of consumer IT security software in the world. It is the fifth-largest vendor of Enterprise Endpoint Protection.
The company also won the Platinum Award as part of the 2017 Gartner Peer Insights Customer Choice Awards for Endpoint Protection Platforms.
Kaspersky Products and their Features
Kaspersky offers four different antivirus suites for home users. If you want, you can also try out their free software called Kaspersky Security Cloud Free.
This software is among our best free antivirus products and is equally compatible with Windows, Android and iOS devices.
However, it's still a basic version compared to the paid products. So, if you want advanced protection features, you'll have to buy the subscription for one of the premium packages.
The first paid product from Kaspersky is the Kaspersky Antivirus Suite. This package is only compatible with Windows and protects 3 PCs at $29.99 per year. Kaspersky Antivirus comes with the following features:
| Kaspersky Products | Regular Price | Discounted Price |
| --- | --- | --- |
| Kaspersky Anti-Virus | $59.99/year | Check here |
| Kaspersky Internet Security | $79.99/year | Check here |
| Kaspersky Total Security | $99.99/year | Check here |
| Kaspersky Security Cloud (Personal) | $89.99/year | Check here |
| Kaspersky Security Cloud (Family) | $149.99/year | Check here |
| Kaspersky Small Office Security | $149.99/year | Check here |
| Kaspersky End Point Security Cloud | $300.00/year | Check here |
Comprehensive Anti-Malware Protection – offers cutting-edge protection against all kinds of digital and malware threats.
Multilayer Ransomware Protection – secures your personal and financial information against ransomware attacks.
Vulnerability Scanner – ensures network security, monitors vulnerabilities and fixes them.
Gamer Mode – ensures undisturbed entertainment by pausing pop-up notifications.
Next up is the Kaspersky Internet Security suite. This packages costs $39.99 per year and covers three devices including PCs, Macs and Android mobiles. It includes everything from the previous packages with the addition of some extra features, such as:
Secure VPN – lets you specify a virtual location while offering online privacy during browsing. The feature also allows you to access regionally restricted content.
Webcam and Microphone Protection – instantly notifies you if unknown apps try to connect with your webcam or microphone.
Hardened Internet Browser – protects your sensitive information during online shopping or banking transactions.
Wi-Fi Network Securer – monitors your home network for security gaps and suggests fixes, preventing hackers from tapping into your home security system.
Next up is Kaspersky Total Security, the flagship product from the company. This suite costs you $49.99 per year for 5 devices and $74.99 for 10 devices. This package includes everything from previous products and also offers a few extra features, including:
Password Manager – secures your login and password credentials and prevents unauthorized users from accessing your accounts.
Safe Kids – lets you monitor, manage and control your children's online activities and restrict their access to unwanted content.
File Shredder – permanently deletes the files from your system that you no longer want or don't want to be recovered.
Cloud Backup – includes 2GB of Dropbox storage for your files.
The final tier of protection comes with Kaspersky Security Cloud Personal. This suite covers 3 to 5 devices per subscription, including iOS devices. It costs $53.99 per year for 3 devices and $59.99 for 5 devices.
This suite is also available in a Family version that includes protection for up to 20 devices at $89.99 per year.
The only difference between this suite and the Total Security Suite is the cloud-based technology it offers:
Adaptive Technology – monitors your internet usage behaviour and adjusts software settings and security parameters if it detects a change in your usage behaviour.
Central Management – allows remote management of all your connected devices from a central location.
Independent Lab Tests for Protection and Performance Functions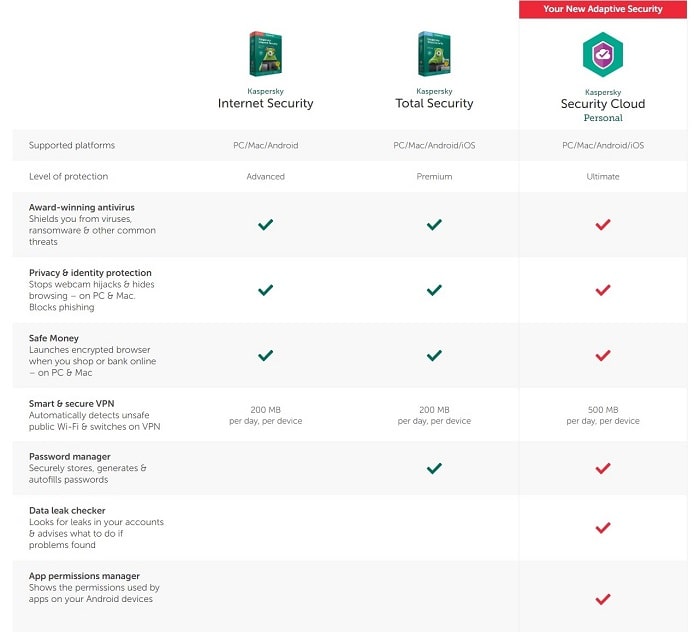 Kaspersky claims to offer comprehensive cybersecurity for all your devices without impacting their performance and speed.
But is Kaspersky actually that efficient in reality?
To find out, we'll look at independent protection and performance lab tests from AV-Test and AV-Comparatives.
Both organizations are well-known in the cybersecurity industry. Their experts analyze and rate different antivirus software for protection against malware attacks and their impact on system performance.
So, let's find out.
Protection Tests
We'll first consider evaluations by the AV-Test Institute where each product is measured on a scale from 1 to 6, 6 being the highest score.
The AV-Test Protection Test analyzes AV products for protection against zero-day and other widespread malware types.
In the recent evaluations, as well as in all the assessments throughout last year, Kaspersky gave a brilliant performance and scored full 6/6 score, blocking 100% of the threats.

Now let's see if Kaspersky kept up the same excellence in the protection tests by AV-Comparatives. The first evaluation from this company measures security against malware types spread across the cyber landscape, called the Real-World Protection Test.
In this assessment, Kaspersky fell behind a little and received the second-position ADVANCED award.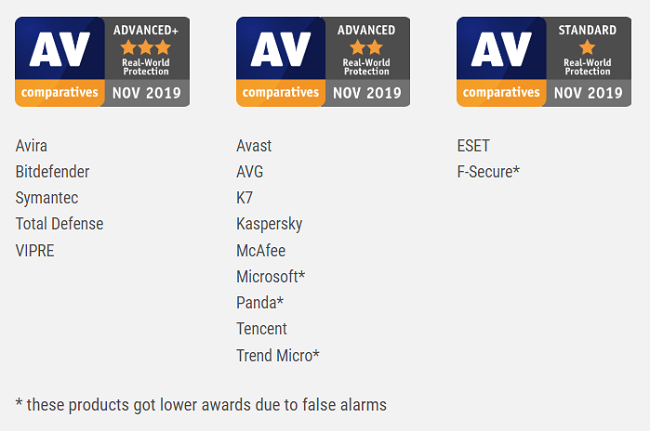 However, in the next evaluation called, Enhanced Real-World Test, Kaspersky regained the perfect score, receiving the ADVANCED+ award for excellent protection capabilities against targeted attacks, exploits, fileless threats and other similar malware threats.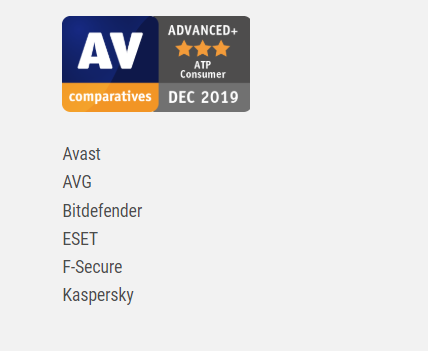 Malware Protection Test is another assessment by AV-Comparatives, which includes protection assessment against malware threats that get transmitted across different devices via storage drives.
Kaspersky was among the top performers in this assessment as well and scored the ADVANCED+ award once again.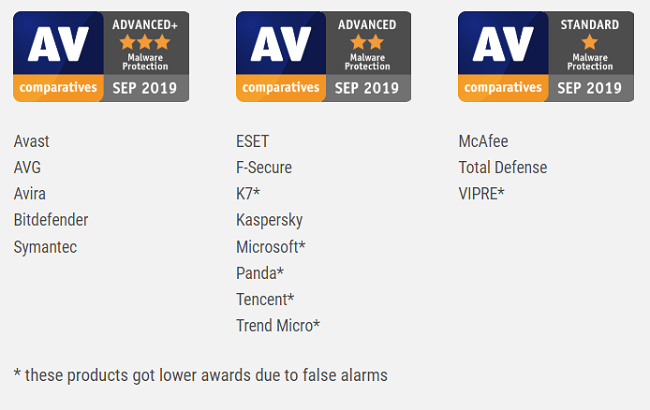 Overall, we can see that Kaspersky demonstrated an excellent ability to protect computer systems against all kinds of malware threats. Remember, lab tests generally replicate worst-case scenarios. That's why, as home users, you can rest assured; you'll be in good hands with Kaspersky.
Performance Tests
Once again, we'll look at lab test results from both AV-Test and AV-Comparatives in the performance category. Both organizations run similar assessments measuring AV software's impact on a PC's speed and overall performance.
First, we'll look at the Performance Test results by AV-Test. Kaspersky aced this test as well and notched a full 6/6 score.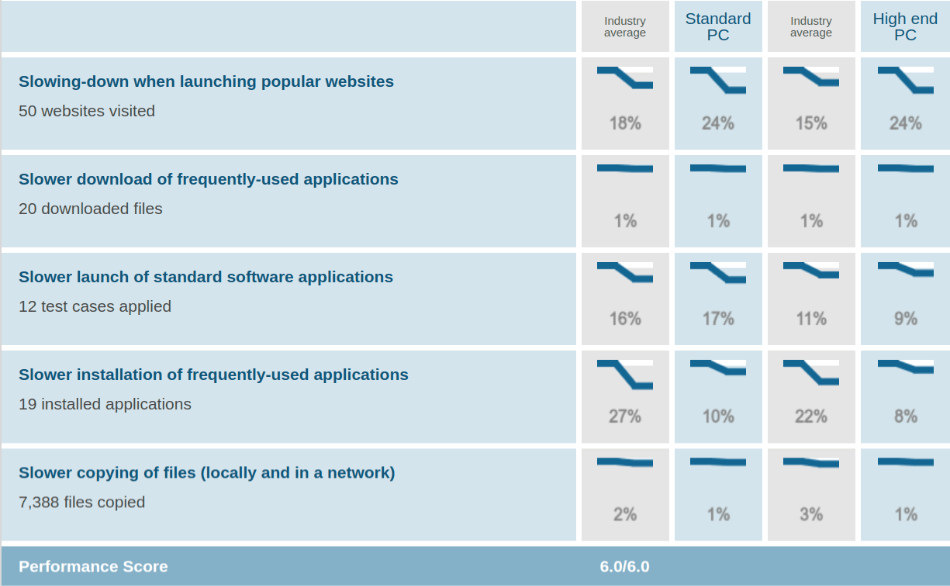 Looking at the Performance Test results by AV-Comparatives, we see the same level of performance by Kaspersky that won it the ADVANCED+ award in this assessment as well.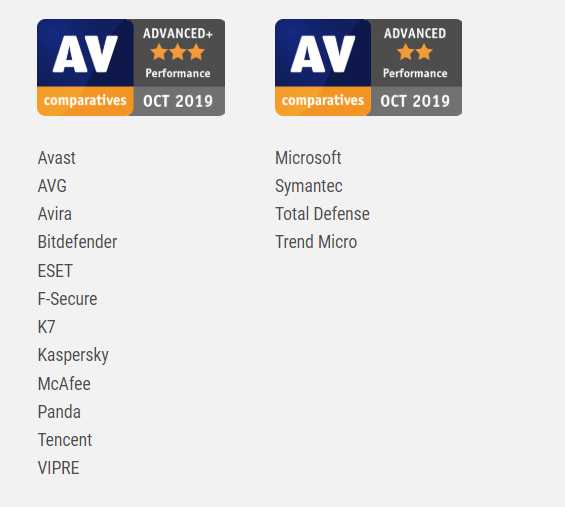 Kaspersky showed an impressive performance in both tests. So, we can be sure that Kaspersky occupies minimal digital footprint on our devices while still providing top-level cybersecurity.
Pros and Cons
For:
Against:
Limited VPN utility even on premium packages.
Final Verdict
Kaspersky products come packed with all the features required for the cybersecurity of home users. We have seen that Kaspersky exhibits top performance in both protection and performance evaluations.
The adaptive technology offered by Kaspersky is especially ideal for users who frequently have to use different web-based applications and other online platforms for businesses transactions.
2021's Top Antivirus Picks
---
#1 (Best Overall)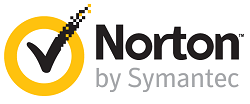 Extensive feature-set
Award-winning malware protection
Minimal system impact
competitive pricing structure
Intuitive user interface
100% virus protection promise
60-day money-back guarantee
#2 (Very Good)
Robust Feature-set
Excellent Anti-malware security
Zero System Slowdowns
Exceptional Value for Money
Intuitive User Interface
#3 (Very Good)

Impressive Feature-set
Good malware protection
Value for Money