(Last updated on January 19th, 2021)
McAfee is one of the top cybersecurity companies out there. But is McAfee good? We'll find out in this McAfee Antivirus review.
Malware and cybercrimes take place in many forms and sizes. What's more, they are only increasing and getting worse with time.
As per Kaspersky's Cybersecurity predictions for the year 2020, financial threats and 5G vulnerabilities are among the top cybercrimes in the current year.
Users' privacy is particularly on the line considering the potential exponential rise in data breaches. As more innovative means of communication continue to immerge, especially now with the 5G technology, more personal data will be communicated across devices.
That's why, unless you have reliable antivirus protection against malware and cyber-attacks, there's a lot you're putting at risk. If you want to be safe online, you must get the best antivirus product you can afford.
McAfee is one of the top-ranking antivirus companies that claim to provide holistic protection against all kinds of malware threats. But is it really reliable in real-life?
Let's review McAfee software for its features, protection and performance capabilities and see if the company can provide robust cybersecurity.
Editor's Note: We have spent over 150 hours examining all the top antivirus software out there, so you can get the best antivirus product for yourself and those you love.

At the moment, we think that Norton is the best antivirus software available in the market. It offers exceptional anti-malware security with minimal impact on system performance, as evidenced by the recent independent lab tests conducted by the AV-Test Institute.

Currently, Norton is offering an exclusive 70% discount to our readers for a limited time, so grab your copy of Norton before the sale ends.
Best Antivirus Software for 2021
---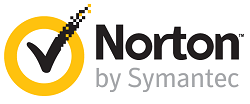 Unbeatable anti-malware protection
Minimal system impact
Exceptional value for money
Recommended by PC Mag, CNET & TechRadar
100% virus protection promise
60-day risk-free money-back guarantee
Company Information
McAfee is a world-renowned cybersecurity company protecting over 500 million customers worldwide. With a cloud-first approach, this company creates ingenious enterprise and consumer security solutions.
McAfee products are based on a holistic, automated, and open security platform capable of sharing threat intelligence over digital networks. The company offers:
Data Center
Cloud Defense
Threat Intelligence Network
Cybersecurity Solutions
Security Information Management Services
McAfee Products and their Features
McAfee offers three different packages under the brand McAfee Total Protection™ depending on the number of devices included in the package.
The company offers comprehensive protection against all kinds of malware and digital threats bundled into the following packages:
Individual Plan at $29.99 for 1 device
Multi-Device Plan at $34.99 for 5 devices
Family Plan at $39.99 for 10 devices
| McAfee Products | Regular Price | Discounted Price |
| --- | --- | --- |
| McAfee Total Protection (1 Device) | $79.99/year | Check here |
| McAfee Total Protection (5 Device) | $99.99/year | Check here |
| McAfee Total Protection (10 Device) | $119.99/year | Check here |
All these prices are for the first year of subscription. All the products cover all kinds of devices, including PC, Mac OS, iOS and Android.
McAfee Total Protection Individual Plan offers the following security features:
Antivirus Protection against Hackers – provides complete protection for your computer and personal information from hackers and cybercriminals.
Malware Protection – defends against all kinds of malware attacks, including ransomware and spyware.
Safe Web Browsing – Blocks suspicious websites and ensures a safe browsing experience.
Home Network Security – provides security for your home network by guarding your firewall and blocking hacking attempts.
Password Manager – saves and manages your passwords in a secure location.
Performance Optimization – helps optimize performance by minimizing bandwidth usage and blocking auto-play videos.
McAfee Shredder – deletes sensitive files completely to ensure they can't be retrieved.
Encrypted Storage – secures your sensitive files with 256-bit AES encryption and restricts access to them.
Security Experts and Online Support – offers expert technical assistance and support knowledgebase.
Secure VPN – keeps your online identity and internet usage private with bank-grade encryption. This utility is only available as part of auto-renewal.
The Multi-Device Plan includes everything from the previous package with the addition of :
Identity Theft Protection – protects you against identity theft crimes and offers identity monitoring and recovery tools. However, this utility is available on auto-renewal only.
Finally, the Family Plan offers all the above features as well as:
Safe Family Feature – provides online protection for the entire family, including monitoring for kids' online activities.
Conclusion: You get to use most of the features even with the starter plan where you only miss identity protection. Overall, all the packages are well-designed in line with the targeted market segments.
Independent Lab Tests for Protection and Performance Functions
At one glance, McAfee Total Protection products seem the ideal fit for your needs. But are they just as good in practice?
Let's look at some independent protection and performance lab test results to find out how effective McAfee Antivirus is.
We'll use the results by AV-Test and AV-Comparatives, two well-reputed testing organizations in the realm of cybersecurity. Their lab tests analyze and rank different antivirus products for anti-malware protection and impact on system performance.
So, let's find out.
Protection Tests
We'll first look at the lab evaluations by AV-Test. The institute awards each product a score based on a scale from 1 to 6 points, where 6 indicates the highest score.
AV-Test's Protection Test measures antivirus programs for security against zero-day and other wide-spread malware types.
McAfee received a near-perfect score in the recent protection evaluations with 5.5/6 points. This score indicates decent protection abilities, but we'll also consider the protection test evaluations by AV-Comparatives.
The first test by AV-Comparatives is the Real-World Protection Test that evaluates security against digital malware threats.
McAfee came on the second position in this test and received the ADVANCED award.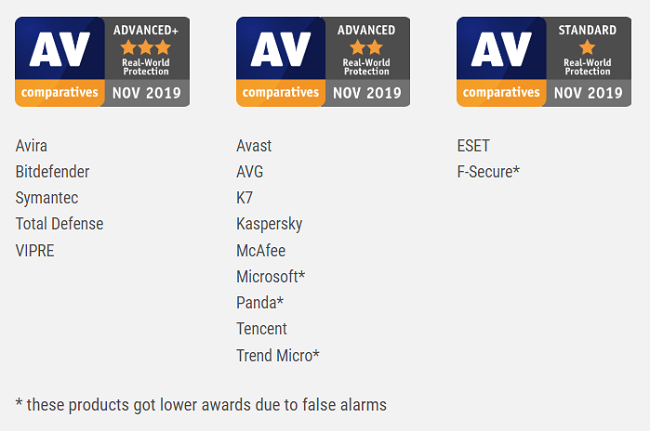 Now let's see McAfee's performance in the second test by AV-Comparatives, the Malware Protection Test. This test is an evaluation of protection against malware types that get transferred across devices via storage accessories such as USBs.
McAfee gave a less than satisfactory performance in this assessment and received the third-place STANDARD award.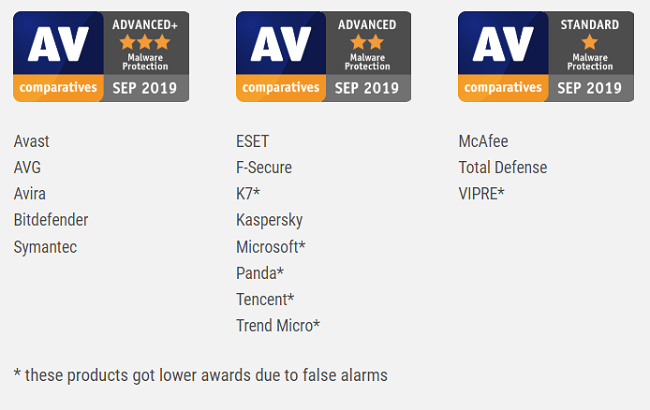 Conclusion: It is evident that McAfee's malware protection capabilities need improvement. The company showed an inconsistent performance across different protection evaluations, indicating a lack of holistic protection capability.
Performance Tests
Now we'll look at the performance evaluation by both AV-Test and AV-Comparatives. These assessments are similar in nature as both measure the impact of antivirus programs on the system speed and overall performance.
In the Performance Test by AV-Test, McAfee demonstrated an awesome performance scoring above industry-average rankings in all categories, including loading popular website, installation for frequently used apps and copying of files both locally and across a network.
Therefore, the company received full 6/6 points in this evaluation.
In the recent Performance test by AV-Comparatives as well, McAfee received the highest ADVANCED+ award.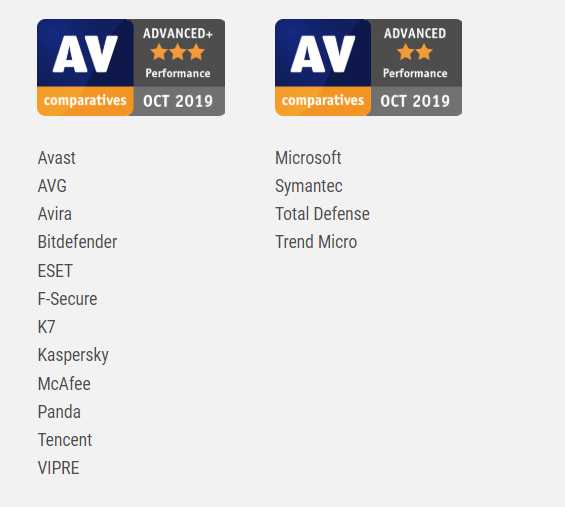 Conclusion: Both evaluations show that McAfee's cloud-based technology hardly occupies any digital footprint on a device and therefore, minimally impacts the system performance.
Pros and Cons
For:
Most features are available with the starter plan as well.
Unlimited VPN with auto-renewal.
Inexpensive packages compared to most products out there.
Minimal impact on system performance.
Cross-platform compatibility.
Against:
Malware protection could be better.
Multi-Device plan lacks parental controls.
Final Verdict
McAfee Antivirus is one of the most renowned and most used products. But as we have seen, the malware protection capabilities are not up to par and lack consistency across different assessments.
However, performance and pricing-wise, McAfee shows high competitiveness. It may not be ideal for users that use public Wi-Fis and shared storage devices a lot. For an average user, though, the packages are attractive, inexpensive and offer the essential protection tools.
2021's Top Antivirus Picks
---
#1 (Best Overall)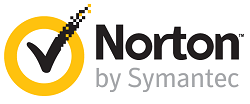 Extensive feature-set
Award-winning malware protection
Minimal system impact
competitive pricing structure
Intuitive user interface
100% virus protection promise
60-day money-back guarantee
#2 (Very Good)
Robust Feature-set
Excellent Anti-malware security
Zero System Slowdowns
Exceptional Value for Money
Intuitive User Interface
#3 (Very Good)

Impressive Feature-set
Good malware protection
Value for Money