The world we live in today is driven by technology. We help your navigate the troubled waters through unbiased, data-driven technology product reviews and comparisons.
Best Antivirus Software for 2020
According to Forbes, the global cybercrime damages are expected to cost up to $6 trillion dollars annually by 2021. Having reliable antivirus protection is critical to ensure that you and your loved ones are safe from all sorts of new and old malware threats.
We have reviewed, ranked and rated all the best antivirus software out there, so you can select the best security software without wasting your precious time.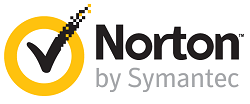 Which Antivirus Software Should You Get in 2020?
We have reviewed and ranked all the best antivirus brands out there, including Avast, Webroot, Sophos, Trend Micro, Malwarebytes, McAfee, and more. We assessed each antivirus brand on five important aspects: Features, Anti-malware protection, system performance, pricing, and user interface.
Right now, we think that Bitdefender is the best antivirus product available in the market. It offers exceptional anti-malware protection without putting an impact on system performance, as shown by the recent independent lab evaluations conducted by AV-Test and AV-Comparatives. McAfee and Norton came second and third on our list, respectively.
If you prefer watching video content, check out our video on the best antivirus software for 2020.