(Last updated on January 14th, 2021)
Bitdefender or AVG, which antivirus software is a better pick in 2021?
Our experts have put together this comprehensive Bitdefender versus AVG comparison to help you make a wise decision.
Would you like to pay a few bucks every year to an antivirus company or hundreds and thousands of dollars to a hacker who has stolen your sensitive documents and personal information?
Obviously, the first option is a much safer bet. However, if the truth is told, most of us spring into action only after something awful has happened.
But that's a terrible idea if the data and privacy of you and your loved ones are at stake.
A whopping 4.8 billion malware attacks were recorded during just the first six months of 2019.
Similarly, 2 trillion intrusion attempts, 19.2 million web app attacks, and 110.9 million ransomware attacks surfaced during the same period.
Therefore, ignoring reliable antivirus protection is like walking on the edge of a precipice with your eyes closed.
And only the premium products offer reliable and excellent protection. Free antivirus programs are only good at one thing: they don't cost you a dime. However, they also don't give you worthwhile protection, which is the primary job of any antivirus program.
That is why you should always loosen your purse strings to tighten security. Premium antivirus software not only detects and removes all kinds of malware threats, but it also helps you encrypt sensitive documents, store and manage passwords, provide your kids with a secure online environment, prevents webcam and microphone hijacking, etc.
Editor's Note: We have spent over 150 hours examining all the top antivirus software out there, so you can get the best antivirus product for yourself and those you love.

At the moment, we think that Norton is the best antivirus software available in the market. It offers exceptional anti-malware security with minimal impact on system performance, as evidenced by the recent independent lab tests conducted by the AV-Test Institute.

Currently, Norton is offering an exclusive 70% discount to our readers for a limited time, so grab your copy of Norton before the sale ends.
Best Antivirus Software for 2021
---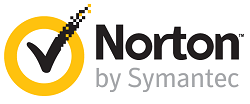 Unbeatable anti-malware protection
Minimal system impact
Exceptional value for money
Recommended by PC Mag, CNET & TechRadar
100% virus protection promise
60-day risk-free money-back guarantee
In this article, we are going to compare two well-known antivirus companies – Bitdefender and AVG – to ascertain which of them offers better products on the whole.
Breakdown of the Comparison
Here's what we'll cover in this Bitdefender vs AVG comparison:
Features
Anti-Malware Protection
Impact on System Speed
User Interface
Pricing
Popularity
Customer Ratings
In a rush? Below is a quick rundown of winners in each category.
Comparison at a Glance
Features… Bitdefender offers a much better array of tools and utilities than AVG.
Anti-Malware Protection… Bitdefender puts in better overall performance in independent evaluations.
Impact on System Speed… Once again, Bitdefender fares better than AVG in third-party tests.
User Interface… Both contenders come with a user-friendly and streamlined interface.
Pricing… Bitdefender offers extremely affordable pricing options for all kinds of customers.
Popularity… Bitdefender's market share is way ahead of its competitor.
Customer Ratings… AVG holds an excellent rating from an independent review website.
The Winner
Bitdefender takes the trophy thanks to its excellent malware protection, a wide range of advanced features, extremely affordable prices. Bitdefender is also much more popular than its competitor.
2021's Top Antivirus Picks
---
#1 (Best Overall)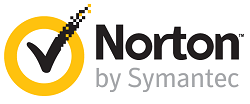 Extensive feature-set
Award-winning malware protection
Minimal system impact
competitive pricing structure
Intuitive user interface
100% virus protection promise
60-day money-back guarantee
#2 (Very Good)
Robust Feature-set
Excellent Anti-malware security
Zero System Slowdowns
Exceptional Value for Money
Intuitive User Interface
#3 (Very Good)

Impressive Feature-set
Good malware protection
Value for Money
Now, let's dig into details.
1. Features
The number of features an antivirus program presents gives a good idea about the overall effectiveness of the software. Let's analyze different levels of security suites offered by Bitdefender and AVG.
Bitdefender's Features
The first level of protection offered by the company is Bitdefender Free, which supports only Windows platform.
The freeware does protect against malware threats and provides an anti-phishing and anti-fraud tool, but it doesn't offer much in terms of advanced features that have essential in today's security environment.
The company's paid protection begins with Bitdefender Antivirus Plus, which provides basic antivirus protection for Windows PCs. At the initial level, Bitdefender offers separate packages for Windows, Mac, Android, and iOS. The Antivirus Plus suite-only supports Windows. Its salient features include:
Real-Time Protection – protects against all kinds of malware threats, such as viruses, worms, Trojan horses, spyware, etc.
Ransomware Protection – prevents hackers from encrypting your sensitive documents.
Anti-Tracker – a newly integrated feature that prevents apps and other programs from collecting your data.
Vulnerability Assessment – looks for and addresses security holes on your PC.
File Shredder – permanently deletes your sensitive files so that no one can recover them. The feature comes in handy when you are selling your PC.
Bitdefender Internet Security is the next tier of PC protection from the company. In addition to all the features mentioned above, this package offers:
Privacy Firewall – filters your network firewall and stops intruders from harming you in any way.
File Encryption – helps you store sensitive files and documents in a secure vault on your PC.
Parental Controls – help you give your children a secure online experience by blocking bad content.
Webcam Protection – blocks unauthorized access to your webcam and protects you from spying.
Password Manager – safely stores and manages all your passwords so that you don't have to remember and refill your logins again and again.
The next tier of coverage is Bitdefender Total Security, which is not only Bitdefender's flagship product, but it is also one of the best antivirus packages we have analyzed so far. Besides the above-mentioned features, the Total Security suite is packed with everything related to security you can imagine:
All-Platform Support – protects Windows as well as Mac, iOS and Android devices.
Anti-Theft function– helps you locate, lock and erase devices that have been lost or stolen while using the Total Security Suite.
Bitdefender Photon – the tool helps the antivirus suite adapt to your computer's configuration, saving system resources and boosting speed.
OneClick Optimizer – another performance tool that speeds up your PC by deleting hidden junk and other useless data.
VPN (200MB per day) – protects your privacy by encrypting Internet traffic.
If you want to protect devices of all your family members, you should go for Bitdefender Family Pack. It has the same features included in the Total Security Suite, but it covers as many as 15 devices in your household.
No matter which package you choose, you can enjoy Bitdefender's premium customer support via email, call and online chat.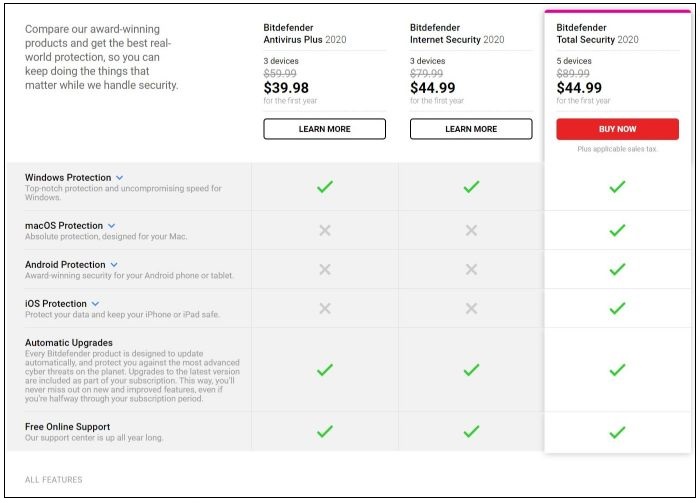 AVG's Features
Let's see what AVG has in comparison.
Like Bitdefender, AVG also has a free version, called AVG AntiVirus Free, which supports only Windows PCs. The freeware is a good option if you want only basic protection from some known malware types. Other than that, the package doesn't have much to offer in terms of protection and performance tools.
The company's premium protection starts with AVG Internet Security, which supports Windows as well as Mac and Android devices. It comes with several useful features:
Enhanced Firewall – keeps hackers at bay.
Advanced Ransomware Protection – protects your important documents from being encrypted by cybercriminals looking to extort money from you.
Webcam Protection – prevents anyone with bad intention from hijacking your webcam to spy on you.
Email Shield – safeguards you against malicious and harmful email links and attachments.
File Shredder – deletes your sensitives documents for good, so that there is no chance of unintended or unauthorized recovery.
Fake-Website Shield – prevents cybercriminals from tricking you into visiting a fake website to steal your sensitive information like passwords, credit card details, etc.
AVG Ultimate is the most high-end offering by the company. This suite boasts several additional performance-boosting features in addition to everything included in the Internet Security package:
Disk Cleaner – helps you get rid of files that no longer serves any purpose, such as temporary system files and old backups.
Browser Cleaner – gives you a fast browsing experience by removing online leftovers and temporary files from your browser.
Sleep Mode – saves computing resources by putting unused installed programs to sleep.
Software Updater – automatically updates apps so that they give optimum performance.
Software Uninstaller – helps you uninstall bloatware and applications you no longer use.
The Winner: Bitdefender. Bitdefender offers more useful features and tools with every tier of protection.
2. Anti-Malware Protection
An antivirus program's ability to protect your system from malware is what separates it from the ordinary. In this section, we are going to see how independent testing labs rate Bitdefender and AVG when it comes to malware defense.
The AV-Test Institute is a Germany-based testing lab that evaluates antivirus products on three different metrics (i.e. protection, performance and usability) and rates them on a scale of 1 to 6.
In its recent Protection test conducted in July-August 2019, the lab awarded both Bitdefender and AVG with a perfect 6/6 rating, which shows both antivirus suites offer solid defense against malware threats.
Bitdefender: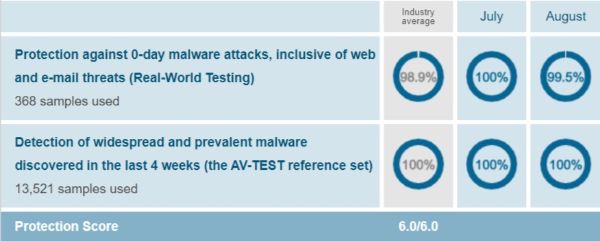 AVG: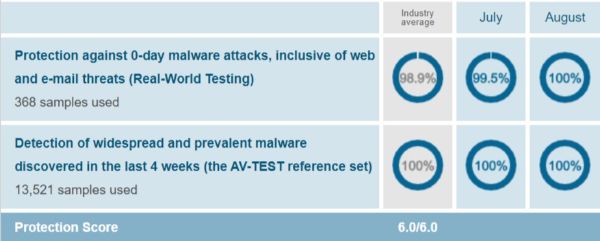 Another reputable lab is Austria-based AV-Comparatives, which runs two kinds of protection evaluations: the Real-World Protection Test (web-based) and the Malware Protection Test (system-based).
Results of the latest Real-World Protection Test were released in June 2019, in which Bitdefender received the highest possible ADVANCED+ award (3 out of 3 stars). In comparison, AVG was trailing behind with an ADVANCED award (2 stars).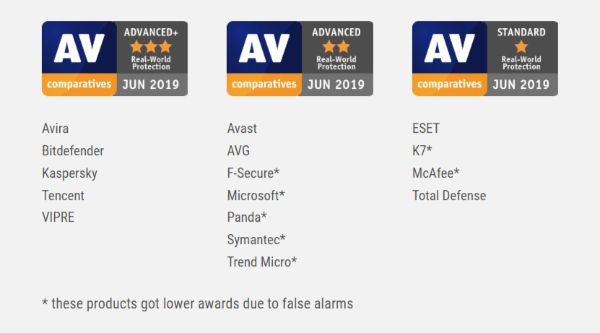 In the September 2019 Malware Protection Test, AVG bounced back with an ADVANCED+ award. Bitdefender also received the highest award once again, demonstrating its protection excellence.
The Winner: Bitdefender. It's a tough call, but Bitdefender's win in one of the three evaluations shows that it works like an impregnable fortress for your computer.
3. Impact on System Performance
An excellent antivirus program is one that doesn't put a noticeable impact on system resources. Let's see how the two testing labs mentioned above rate Bitdefender and AVG on the performance scale.
In the AV-Test Performance evaluation conducted in July-August 2019, Bitdefender notched a perfect score of 6 out 6, indicating that it puts almost no strain on your PC's key functions like copying files, the launch of standard software programs, etc.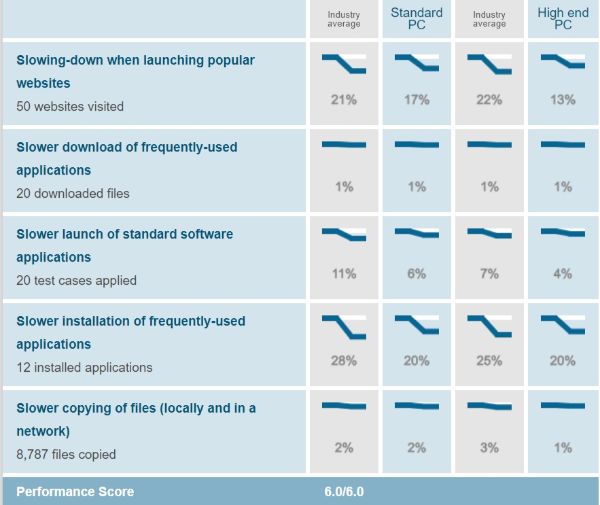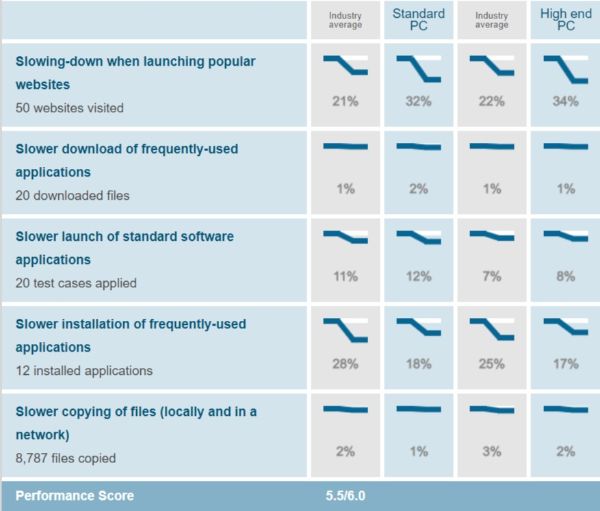 AVG's rating was a tad lower at 5.5 out of 6.
In a similar test run by AV-Comparatives in April 2019, both the contestants achieved the 3-star ADVANCED+ award.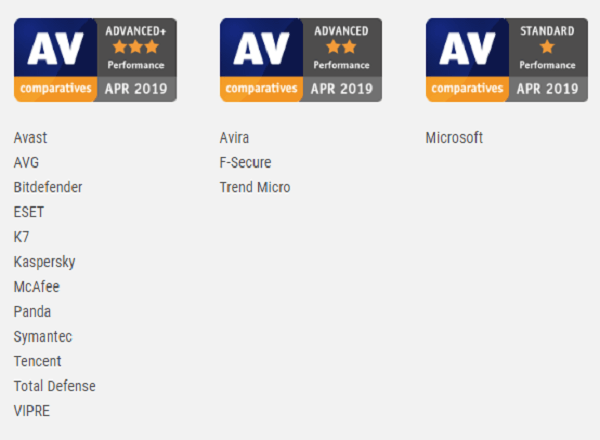 The Winner: Bitdefender. Again, the results were quite close, but Bitdefender managed to get ahead of its competitor.
4. User Interface
How you interact with the software is another critical aspect to gauge its overall value. If a program isn't user-friendly, it can be a big downside as it leads to bad user experience.
Bitdefender's light-colored interface offers a clean and modern look. Its easy-to-use dashboard presents useful options like Quick Scan and VPN. It also allows you to add a quick action of your own choice.
You can access other primary options like Protection, Privacy, Utilities, and Settings using a side rail. When you click on any option, you will see its sub-categories on the main screen in big white blocks. For instance, the Utilities menu will show you tools like OneClick Optimizer, Startup Optimizer, Disk Cleanup, etc.
Bitdefender's interface works equally good for both expert and non-expert users, which is a big plus point. Overall, the interface is straightforward and intuitive.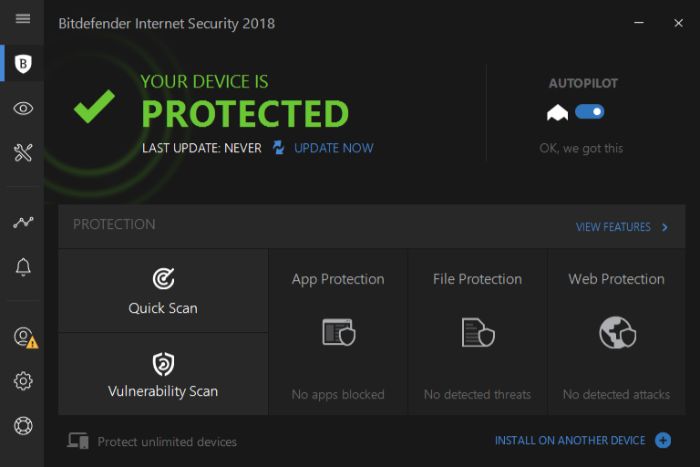 Now let's take a look at AVG's interface.
AVG also presents a clean and sleek interface with well-articulated icons. The dashboard displays your protection status at the top, which is normally an encircled checkmark followed by a green colored text if everything is okay.
If you want to start a scan, a large button is displayed at the bottom of the dashboard.
In the middle of the screen are two fences which are prominently displayed, showing different functions under two broad categories, i.e. Basic Protection and Full Protection.
On the downside, the free version of AVG also displays the two categories, but options under the Full Protection section are greyed out and a small padlock icon is displayed over them. This can be irritating for some customers.
You can access many more options – such as Settings, Quarantine, Support, Help, etc. – using the Menu tab displayed on the top bar.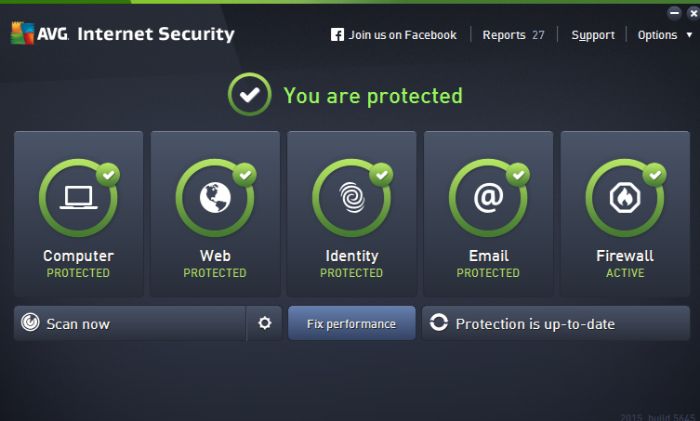 The Winner: Both. It's difficult to choose a winner in this category, as both companies offer a straightforward and user-friendly interface.
5. Pricing
Bitdefender Antivirus Plus costs $29.99 per year for up to 3 Windows devices. Bitdefender Internet Security costs $34.99 per year for 3 Windows devices. Bitdefender Total Security costs $39.99 per year for 5 and $54.99 for 10 Windows, Macs and smartphones. Bitdefender Family Pack costs $54.99 per year for 15 Windows, macOS, iOS and Android devices.
Bitdefender Products
Regular Price
Discounted Price
Bitdefender Antivirus Plus
$59.99/year
Check here
Bitdefender Internet Security
$79.99/year

Check he

re
Bitdefender Total Security
$89.99/year

Check here

Bitdefender Family Pack
$119.99/year

Check here

Bitdefender Antivirus for Mac
$59.99/year

Check here

Bitdefender Small Office Security
Varies

Check here

Bitdefender GravityZone Business AV
Varies

Check here
AVG Internet Security costs $71.99 per year for unlimited. AVG Internet Security costs $71.99 per year for unlimited devices. AVG Ultimate costs $95.99 per year for unlimited devices.
| AVG Products | Regular Price | Discounted Price |
| --- | --- | --- |
| AVG Internet Security | $89.99/year | Check here |
| AVG Ultimate | $119.99/year | Check here |
| AVG Business Products | Varies | Check here |
The Winner: Bitdefender. With Bitdefender, protecting a large number of devices is quite affordable as compared to AVG.
6. Popularity
Popularity is another key metric when comparing antivirus companies. A larger market share indicates people's trust in a product.
Let's have a look at the latest survey reports released by two leading companies, i.e. OPSWAT and Statista.
According to OPSWAT's September 2019 figures, Bitdefender is the fourth-largest player with a market share of 11.2%. In comparison, AVG is not even among the top-ten vendors in terms of market share.
Data from Statista also shows that Bitdefender is at the fourth position with a market share of 10.17%, whereas AVG is not in sight in the top-ten category.

The Winner: Bitdefender. Statistics clearly indicate that Bitdefender is much more popular than AVG.
7. Customer Ratings
Finally, let's consider the opinion of people already using these antivirus programs, as they are experiencing the products first-hand.
First, we will refer to popular review-collecting site Consumeraffairs.org, which averages out the collective feedback on a scale of 1 to 5 stars. On the website, both Bitdefender and AVG hold a 3-star rating.
The second source is the Better Business Bureau, which gives rating on a scale of A to F. Bitdefender has a C rating on this website, whereas AVG enjoys an outstanding A+ rating.
The Winner: AVG. While Bitdefender holds an average rating from both review websites, AVG boasts a perfect score from one of the sources.
Bottom Line
There's no denying that AVG offers a nice range of security suites. However, Bitdefender not only offers excellent malware protection, it also boasts a wide range of advanced features and extremely enticing price points. Bitdefender also holds a significantly larger market share than AVG, which shows it is much more popular.