(Last updated on January 12th, 2021)
Bitdefender or Avast, which software should you go for in 2021?
Read this comprehensive Bitdefender versus Avast comparison to make a smart decision.
It's not the same internet as it was a decade ago; instead, it's an ocean that's teeming with all sorts of online threats (collectively called "malware") yearning to break into your computer to compromise your sensitive data, breach your privacy, steal your financial information, and so on.
JavaScript malware, for instance, runs on the most common web-browsing language in the world. There were over 7 million new JavaScript malware viruses discovered in 2018 alone! That number is only climbing.
Add to that the fact that over 800 million new malware bugs were made in 2018 across the entire world for all programming languages and you can see that there's a clear message: ignoring your security and privacy can be a huge mistake in 2019 (and beyond).
But just any antivirus software won't do the trick. You'll want to avoid the free or low-end stuff; while it looks tempting on the surface, free antivirus suites usually lack key protection-related features and advanced utilities that keep your devices safe from some of the most dangerous digital threats.
Instead, you'll want something worth your money, something that gives you real bang for your buck. More premium antivirus software can secure your computer and perform a host of other helpful tasks: protect passwords, scan your computer for threats, optimize your computer performance, encrypt your sensitive files, and more.
When it comes to digital security, you get what you pay for. We believe peace of mind is important, and we hope you think the same. After all, you might end up spending much more replacing a computer infected with a bunch of viruses than you might have paid by getting a solid antivirus package.
Therefore, it's important that you invest in a solid security suite for top-of-the-line protection and great value for money.
Editor's Note: We have spent over 150 hours examining all the top antivirus software out there, so you can get the best antivirus product for yourself and those you love.

At the moment, we think that Norton is the best antivirus software available in the market. It offers exceptional anti-malware security with minimal impact on system performance, as evidenced by the recent independent lab tests conducted by the AV-Test Institute.

Currently, Norton is offering an exclusive 70% discount to our readers for a limited time, so grab your copy of Norton before the sale ends.
Best Antivirus Software for 2021
---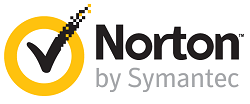 Unbeatable anti-malware protection
Minimal system impact
Exceptional value for money
Recommended by PC Mag, CNET & TechRadar
100% virus protection promise
60-day risk-free money-back guarantee
In this post, we're going to compare two of the best antivirus software choices on the internet: Bitdefender and Avast.
Breakdown of this Comparison
Here's what we'll cover in this Bitdefender Versus Avast comparison:
Features
Anti-malware Protection
Impact on System Speed
Interface
Pricing
Popularity
Customer Ratings
In a hurry? Below is a quick rundown of winners in each category. Also, do read our recommendations below to make an informed decision.
Comparison at a Glance
Features: Overall, Bitdefender offers more features and utilities in its security suites than Avast.
Which software has better anti-malware defense? Independent tests prove that Bitdefender is better at protecting computers against malware.
Which software has an impact on system performance: It's a close competition, but Bitdefender is slightly ahead of Avast in terms of system performance.
4. Interface: Thanks to its customizable user interface, Bitdefender is a breeze to use for both beginners and more experienced users. Bitdefender's new user interface is perhaps the best in the industry.
5. Pricing: Bitdefender provides better value for money than Avast. Also, if you have multiple devices in your household, you'll find that Bitdefender is significantly cheaper than Avast.
6. Popularity. Bitdefender holds a bigger market share than Avast, according to stats published by independent sources.
7. Customer Ratings: Bitdefender and Avast both take reasonably good care of their customers.
The Winner
It's a close call, but Bitdefender clearly provides more bang for your buck than Avast.
2021's Top Antivirus Picks
---
#1 (Best Overall)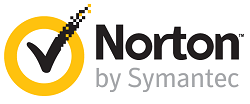 Extensive feature-set
Award-winning malware protection
Minimal system impact
competitive pricing structure
Intuitive user interface
100% virus protection promise
60-day money-back guarantee
#2 (Very Good)
Robust Feature-set
Excellent Anti-malware security
Zero System Slowdowns
Exceptional Value for Money
Intuitive User Interface
#3 (Very Good)

Impressive Feature-set
Good malware protection
Value for Money
Now, let's go into the details …
1. Features
Like most antivirus companies, Bitdefender offers a broad range of security suites.
Bitdefender Free Antivirus is the company's limited freeware for the Windows platform. Its malware protection capability is useful, but it lacks advanced security features and utilities that have become commonplace tools in modern antivirus suites.
Next up is Bitdefender Antivirus Plus 2021, another Windows-only product. Besides providing top-level protection against all sorts of malware threats (as you will see later in this guide), it includes some useful features/utilities, such as:
Two-Way Firewall – monitoring incoming and outgoing traffic from your device and protects against all kinds of cyber threats.
Vulnerability Scanner – scan your network for security loopholes and fixes them instantly.
Password Manager – saves your passwords and login details on your device and protects them from being stolen.
Secure Browser – protects your private information during online transactions and from phishing websites.
Spam filter – keeps your email inbox free of junk emails and automatically filters out unwanted content.
A single license of this suite will protect one PC for a year.
Another level up is the much more robust suite, called Bitdefender Internet Security 2021. It includes all the features and utilities mentioned above, as well as:
File Encryption Utility – safely stores your sensitive data and encrypts it to prevent misuse by hackers.
Parental Controls – Monitor and control what kids do on the Internet and promote healthy online usage
File Shredder – securely deletes your confidential files so that they don't get leaked or stolen.
Anti-Spyware – protects your family against webcam spying.
A single license of this suite protects up to 3 PCs, with the option to add more.
Bitdefender Total Security 2021 (compatible with PC, Mac, Android, iOS) the company's full-blown, best-selling security product. It is also our recommended antivirus suite for this year. It includes everything from the previous suites, plus:
System Optimizer – enhances your PC's speed and responsiveness by cleaning out junk files and organizing temporary files.
Full-blown Parental Control Module – restricts your children's access to age-inappropriate websites and applications. You can also control how much time they spend online.
Anti-theft feature – helps recover lost or stolen devices that have this suite installed on them.
A single license of this suite protects up to 5 devices for a year, with the option to add more.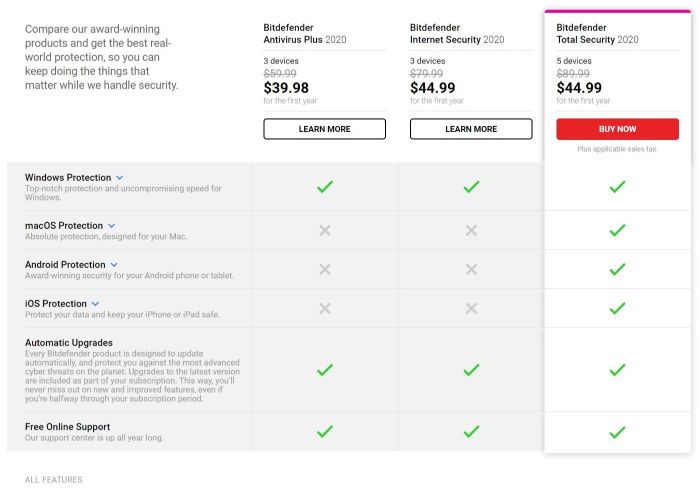 If you need to protect more than five devices, Bitdefender Family Pack 2021 is the best option for you. A single subscription of the suite means you can protect all the PCs, Macs, Android and iOS devices in your house with the Bitdefender Total Security 2021.
If you're just looking for a security product for your Mac, you might want to check out the company's flagship macOS security product, called Bitdefender Antivirus for Mac.
Note: Both Bitdefender Total Security 2021 and Bitdefender Family Pack 2021 are also compatible with macOS.
Interested in Bitdefender business products? Follow this link to compare Bitdefender's small business and enterprise security solutions.
Now, let's look at Avast's security products.
Avast offers a separate lineup of security products for both Windows and macOS.
Avast's lineup for the Windows platform starts from Avast Free Antivirus. It offers a good level of protection as well as some useful utilities, including a password manager, but it's really a basic product that is outshined by higher tiers.
The next option is Avast Internet Security. It comes with many advanced features that protect your a multitude of malware threats, such as:
Advanced Firewall – provides top-notch security against all kinds of online malware threats.
Junk Filter – organizes your email box and keeps it clean of any junk or phishing email.
Sandbox feature – allows you to safely run any suspicious files. You can use this feature to open any suspicious files in the sandbox mode without risking the health of your computer.
Real Site – helps prevent fake DNS routing and protects your network.
Avast Premium is the third tier of protection from the company. It's very similar to the previous tier, although it includes:
Webcam Shield – stops people from remotely watching you through your webcam.
File Shredder – permanently deletes sensitive data that you don't want to risk ever getting out.
Finally, Avast offers another upgrade called Avast Ultimate which is functionally identical to Avast Premium but offers a few extra perks, such as:
SecureLine VPN – provides you complete anonymity while online browsing.
Premium Cleanup – cleans up hidden junk files, frees up space on your RAM and speeds up your system.
Passwords Premium – protects your login details while online and provides one-click operation for logging into websites.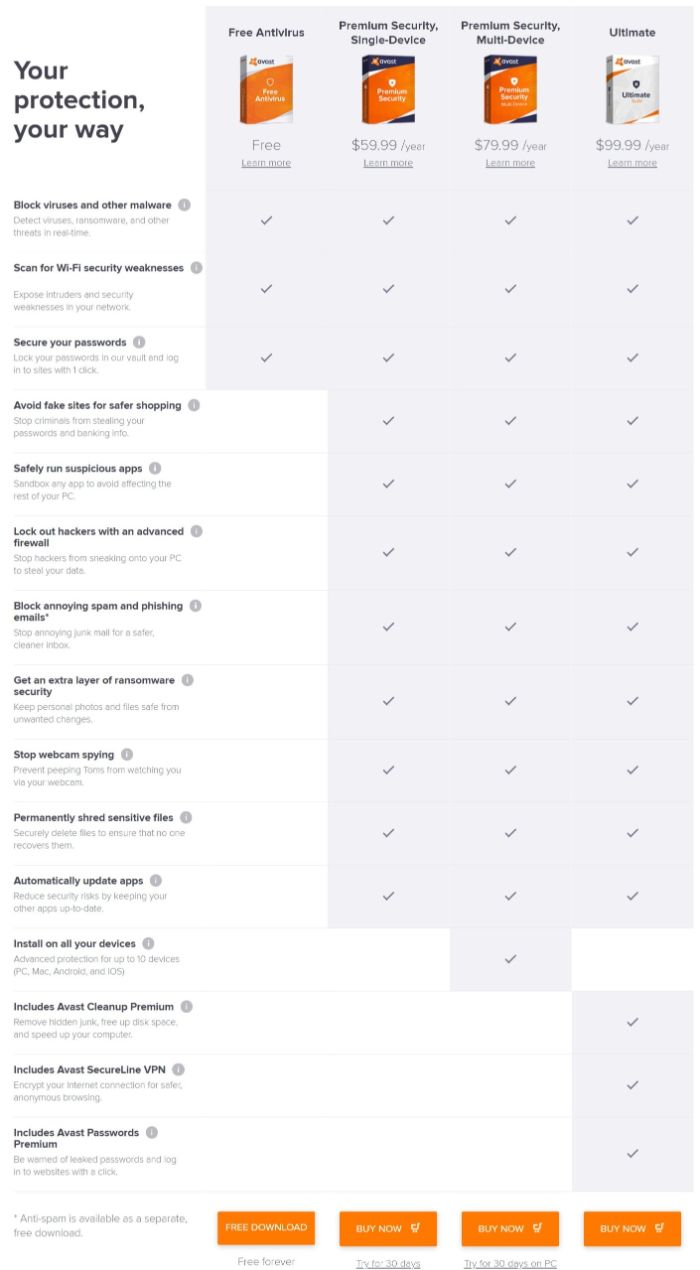 Avast offers a flagship product for macOS, called Avast Security for Mac. It comes in two versions: Free and Pro. The freeware is relatively barebones in terms of features and utilities but offers protection against different types of digital threats as well as email/webspam. The freeware also scans for vulnerabilities in your home network.
The "Pro" version includes everything found in the freeware, plus a Wi-Fi intruder alert feature (immediately notifies whenever an intruder connects to your network) and the Ransomware Shield for multi-layered malware protection.
If you're interested in Avast's business security products, follow this link for more information.
Winner: Bitdefender. Overall, it's fair to say that Bitdefender offers more features and utilities in its suites than Avast.
2. Bitdefender Vs Avast: Anti-Malware Protection
The primary purpose of antivirus software is to protect your devices – especially computers — from malware.
When it comes to measuring how well an antivirus software protects your computer, you can't rely on user reviews or the word of the company. Instead, you need to look at independent tests from unbiased organizations that run various top products through extensive tests to evaluate their performance. That's why we checked the recent test results from AV-Test and AV-Comparatives – two most well-known and respected security laboratories.
AV-Test.org evaluates a product on a scale of 1 to 6 in three categories: protection, performance, and usability. The most recent AV-Test evaluations were conducted in July-August 2019. In the Protection category, Bitdefender scored 6 out of 6, a perfect score. Avast did the exact same, indicating that both antivirus software are excellent in this regard. (See this and this for detailed results.)
Bitdefender: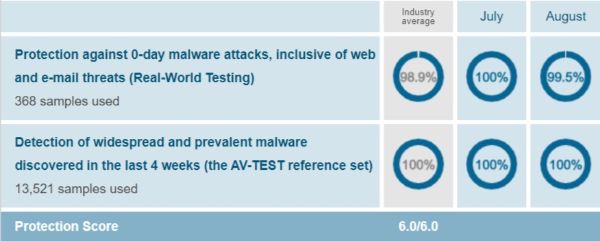 Avast:

The close competition continues with another highly-regarded testing laboratory, AV-Comparatives. This organization uses its Real-World Protection Test to measure a software's protective capabilities.
In its most recent report, which includes aggregate results of five monthly tests conducted between February-May 2019, Bitdefender was given the ADVANCED+ award, the highest that AV-Comparatives bestows.
Avast trailed behind with the second-highest ADVANCED award.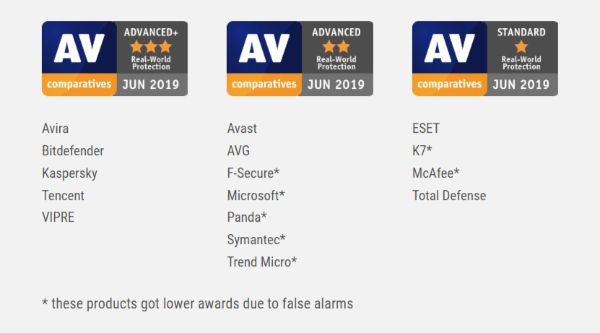 Winner: Bitdefender. Independent labs prove that Bitdefender is slightly better than its competitor in terms of malware protection capability.
3. Bitdefender Vs Avast: Impact on System Performance
One important consideration when choosing between antivirus software is how much it will impact the day-to-day performance of your computer. Antivirus software that takes too much of a toll can slow down your computers normal processes and become more of an annoyance.
That's why tests for performance are so important. Once again, both Bitdefender and Avast are very close in this regard. Let's look at some test results to discern which is better.
AV-test.org recent Performance test for both antivirus software companies and found that Bitdefender scored a perfect 6 out of 6.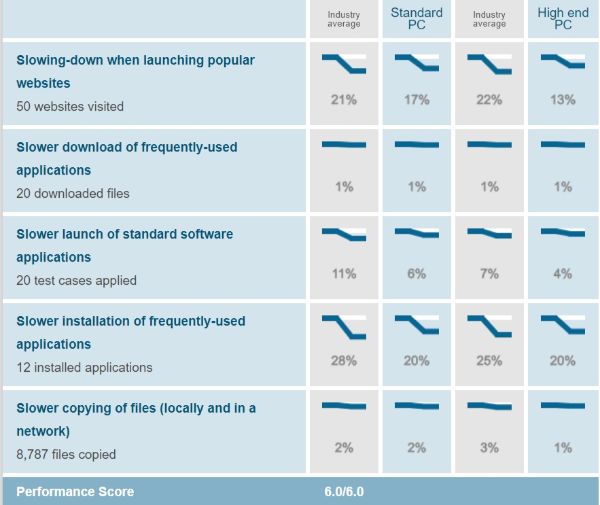 Avast, on the other hand, scored a slightly worse 5.5/6.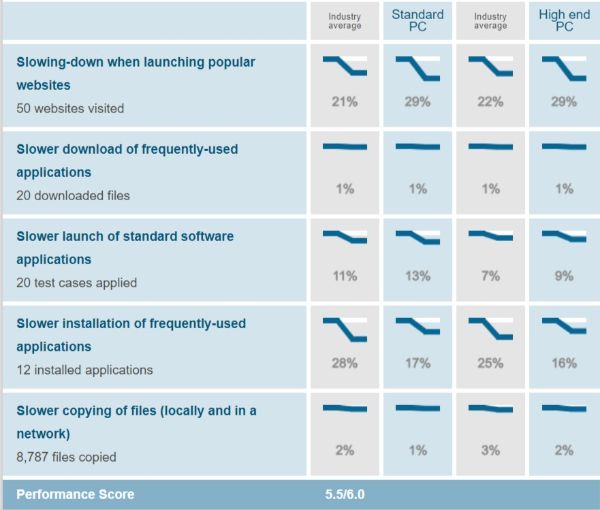 This indicates that Bitdefender is incredibly light on the system and puts a minimal impact on performance, while Avast may cause slowdown for routine processes.
In the performance test conducted by the experts at AV-Comparatives in April 2019, however, both companies received the highest ADVANCED+ award due to their exceptional impact scores.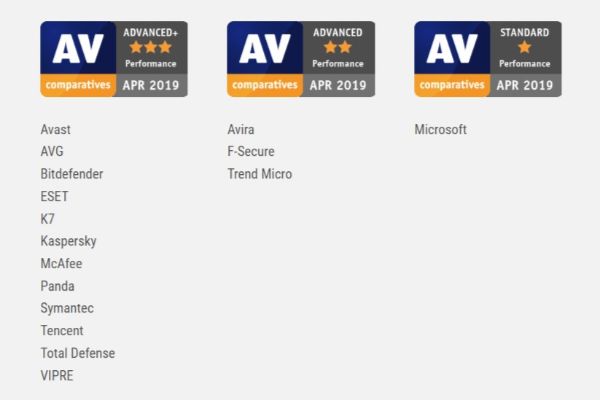 Winner: Bitdefender. It's a close call in this category, but Bitdefender takes the trophy due to its slightly better overall performance.
4. Bitdefender Vs Avast: Interface
Using your antivirus software should be easy and intuitive. Of course, this means more user-friendly software is going to be a better pick for most people.
First, let's quickly examine the Bitdefender interface.
Bitdefender offers a nice innovation called quick actions. These actions are made of five different tiles that you can stick your preferred features or operations on for easy use and daily access. Furthermore, Bitdefender has an autopilot setting which recommends actions for you to take based on its scans of your system.
You can further customize your Bitdefender experience with profiles by grouping actions or quick access tiles into preset combinations that are ideal for strings of tasks or specific objectives. Altogether, Bitdefender has a customizable user interface that gives you more value as you learn it.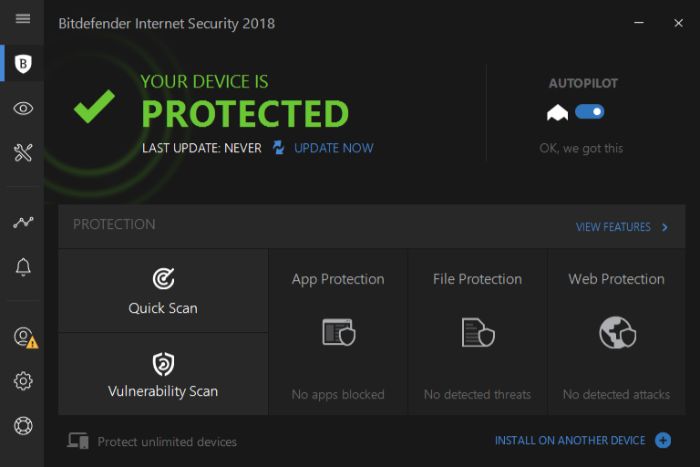 Now, let's look at the Avast interface.
Avast has you control everything from one central panel with the different categories of options and operations on a sidebar for easy switching to and from. All of the buttons and selections are large and simplistic, making it an ideal choice for beginners or for those who are not very computer literate.
One downside faced by the Avast interface is that if you are using the free version, you will be solicited for an upgrade very frequently. This can become annoying after only a short while. However, once you upgrade these advertisements virtually disappear.
The Avast control panel is not as customizable as the Bitdefender interface, but it may be better for those seeking a simpler antivirus protection experience. Bitdefender will be a better choice for those who are experienced in modifying their user interfaces and offers more optimal control for your antivirus needs.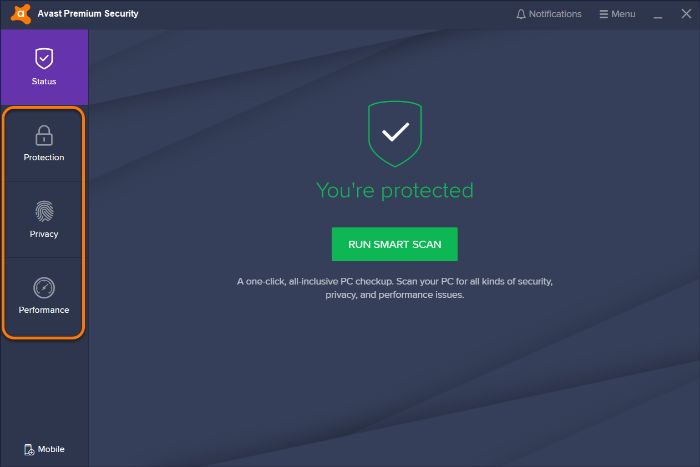 Winner: Bitdefender. It's a close one, but we've got to give this round of comparison to Bitdefender.
5. Bitdefender Vs Avast: Pricing
When it comes to pricing, these two software companies could not be more different.
Avast starts with its most basic free version. The next tier of Avast protection is Avast Internet security, costs $59.99 per year. There are options to save if you subscribe for two or three years. Avast's next product is Avast premier. This subscription model also protects up to 10 PCs, and it includes webcam protection. The price for Avast premier is $69.99 per year, with similar discounts for subscriptions for two or three years.
Avast does have one final subscription called Avast Ultimate. This is just like Avast Premier, except it includes protection or one mobile device such as a tablet or smartphone. The cost for Avast Ultimate is quite high at $119.99 per year. For such a high price hike, the Ultimate does not seem worthwhile for protecting only one device.
| Avast Products | Regular Price | Discounted Price |
| --- | --- | --- |
| Avast Internet Security | $47.99/year | Check here |
| Avast Premium Security (1 Device) | $69.99/year | Check here |
| Avast Premium Security (Multi-Device) | $89.99/year | Check here |
| Avast Ultimate | $99.99/year | Check here |
| Avast Business Antivirus | Varies | Check here |
Now, let's look at Bitdefender's business model. While their most basic plan is free like Avast's, their overall scale as the tier of protection increases is much more reasonable.
Let's start with Bitdefender Antivirus Plus. This costs only $34.99 per year and contains licenses for 10 devices. If you are trying to save money, Bitdefender offers cheaper promotional pricing or three license deals.
Bitdefender Internet Security, at 39.98 per year, is the next tier of subscription. Finally, Bitdefender Total Security is priced at $44.99 per year. It contains licenses for a minimum of five devices up to 10, along with better parental controls and performance optimizers. Furthermore, Bitdefender Total Security can work for Mac or PC, whereas the other two options are PC only. Bitdefender Family Pack, at $69.98/year, is an excellent choice if you're looking to protect many devices running on different platforms.
Bitdefender Products
Regular Price
Discounted Price
Bitdefender Antivirus Plus
$59.99/year
Check here
Bitdefender Internet Security
$79.99/year

Check he

re
Bitdefender Total Security
$89.99/year

Check here

Bitdefender Family Pack
$119.99/year

Check here

Bitdefender Antivirus for Mac
$59.99/year

Check here

Bitdefender Small Office Security
Varies

Check here

Bitdefender GravityZone Business AV
Varies

Check here
Winner: Bitdefender. Overall, Bitdefender offers better pricing for its advanced tiers of security coverage.
6. Bitdefender Vs Avast: Popularity
Both Bitdefender and Avast have established names in the security industry. Let's see which of them is more popular among users.
Renowned popular security company OPSWAT regularly releases data on the market share held by leading antivirus companies.
According to its recent report, Bitdefender has a bigger market share of 11.2% compared to Avast's 8.3%.

Winner: Bitdefender.
7. Bitdefender vs Avast: Customer Ratings
Finally, let's look at how both companies perform in terms of customer satisfaction.
The Better Business Bureau is an independent rating company that averages customers reviews of a company into a final score to measure customer satisfaction. This scale is A+ to F-. Avast gets an amazing A+ from the BBB, while Bitdefender falls short with a C.
However, it's not so simple as one rating. Consumeraffairs.org takes an average of customer complaints and gives companies a star rating out of five. When each company is examined, they flip places: Bitdefender has four out of five stars while Avast could only manage two stars.
Winner: Both. What this indicates, overall, is that both companies are generally held in high regard but neither has more customer complaints than the other. Therefore, this section is a tie.
Final Verdict
Bitdefender offers a plethora of security features/utilities and delivers top-of-the-line malware protection with little impact on system performance. Avast is also a decent option, but it puts more impact on system performance.
It's a close competition, but if you've got the money and need all-around, great protection, Bitdefender provides a lot more bang for your buck.