(Last updated on January 14th, 2021)
Avira or Avast, which antivirus software is a better pick in 2021? 
Our experts have put together this comprehensive Avira versus Avast comparison to help you make a wise decision.
These are tricky times for anyone who has a computing device and an internet connection. You can become a victim of a malware attack literally within seconds.
Did you know that a hacking attack occurs every 39 seconds? Moreover, according to a study, the bulk of the malware observed in 2018 had the ability to change its code frequently so that it could avoid detection by security pro.
To make things worse, the majority of computer users rely on free software that comes in-built with their operating systems. Even though, free software is neither regularly updated on the latest malware types, nor does it offer real-time monitoring and multi-layered protection.
In a nutshell, it seriously lacks the level of protection you need today.
This robust security solution is only available in the form of premium antivirus software. Premium products may cost you a bit of money, but they also ensure that you and your family have complete protection through features like ransomware protection, threat detection, identity theft protection, vulnerability scanning, and much more.
Editor's Note: We have spent over 150 hours examining all the top antivirus software out there, so you can get the best antivirus product for yourself and those you love.

At the moment, we think that Norton is the best antivirus software available in the market. It offers exceptional anti-malware security with minimal impact on system performance, as evidenced by the recent independent lab tests conducted by the AV-Test Institute.

Currently, Norton is offering an exclusive 70% discount to our readers for a limited time, so grab your copy of Norton before the sale ends.
Best Antivirus Software for 2021
---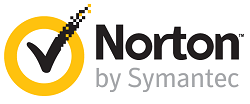 Unbeatable anti-malware protection
Minimal system impact
Exceptional value for money
Recommended by PC Mag, CNET & TechRadar
100% virus protection promise
60-day risk-free money-back guarantee
So, do give our today's guide a thorough read where we present a detailed comparison between two top-ranking antivirus brands: Avira and Avast.
This guide will help you to decide what kind of protection is best suited to your needs and what product offers a better solution for you this year.
Breakdown of the Comparison
Here's what we'll cover in this Avira versus Avast comparison:
Features
Anti-Malware Protection
Impact on System Speed
User Interface
Pricing
Popularity
Customer Ratings
Using the above categories as benchmarks, we'll find out which product between Avira and Avast, provides better malware protection and overall customer experience.
To add to the authenticity of our review, we'll also include the unbiased, independent evaluations by AV-Test and AV-Comparatives. We hope that this detailed guide will help you make a smart decision about your antivirus security.
In a hurry? Take a sneak peek at the comparison below to find out the winners in each category.
Comparison at a Glance
Features… Both Avira and Avast offer the same value through their feature-sets.
Anti-Malware Protection… Avira gave a much better performance on all the independent evaluations, while Avast wasn't as consistent.
Impact on System Speed… Avast was more consistent than Avira in its performance on the independent tests in this category.
User Interface… Avira offers a more functional and intuitive interface than Avast.
Pricing… Both companies provide similar value for money through different products. That's why this category is a tie.
Popularity… Avast is significantly more popular than Avira.
Customer Ratings… Both companies have the edge over the other on the two different sources. That's why both are equal.
The Winner
Both Avira and Avast independently win two categories each while they tie in the rest of the three categories. As per our assessment, both are equally good.
2021's Top Antivirus Picks
---
#1 (Best Overall)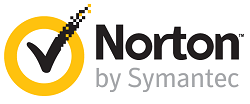 Extensive feature-set
Award-winning malware protection
Minimal system impact
competitive pricing structure
Intuitive user interface
100% virus protection promise
60-day money-back guarantee
#2 (Very Good)
Robust Feature-set
Excellent Anti-malware security
Zero System Slowdowns
Exceptional Value for Money
Intuitive User Interface
#3 (Very Good)

Impressive Feature-set
Good malware protection
Value for Money
Let's dig up some details now.
1. Features
Antivirus technologies always have to be one step ahead of hacking technologies if they are to succeed. This means that the more innovative features a product has, the better chance it stands against malware threats.
Let's compare both Avira and Avast and see which company offers more advanced features.
Avira's Features
The first product from Avira is a free edition called Avira Free Antivirus. This software offers basic protection and a few other limited features like a password manager and a phantom VPN generator. However, for premium features, we'll move on to Avira's paid offerings.
Avira Antivirus Pro is the advanced entry-level software from the company. It comes with a number of useful features, such as;
Firewall – protects you in real-time against all kinds of malware and cyber threats.
Ad Blocker – blocks any pop-ups ads from disturbing you, for instance, during a movie or gaming session.
Home Guard – scans your home Wi-Fi network for security loopholes.
The next product from the company is the Avira Internet Security suite. This product comes with all the features from the previous package plus some extra perks:
Password Manager Pro – automatically generates secure passwords and encrypts them for safety on the internet. This feature also synchronizes your passwords and account information across different devices.
Ransomware Protection – protects your private files and photos from hackers so they can't encrypt this information and use it for ransomware attacks.
Browser Safety – blocks ads as well as prevents ad networks from tracking you. It also prevents malicious and phishing websites from loading on your browser.
Software Updater – automatically updates over 150 software programs, fixes security holes, and optimizes hardware performance.
The final layer of security from Avira comes with Avira Prime. This suite combines everything offered by the previous products with some more features such as:
System Speedup Pro – clears junk files from your system, speeds up your system boot time, and reduces lags.
Privacy Pal – Optimizes over 200 of your privacy systems with just a few clicks.
Phantom VPN Pro – secures you while surfing by making you anonymous and encrypting your activity on the web.
Premium Mobile Apps – lets you install Avira apps on your mobile devices.
Access to Future Products – gives you free access to new features and utilities.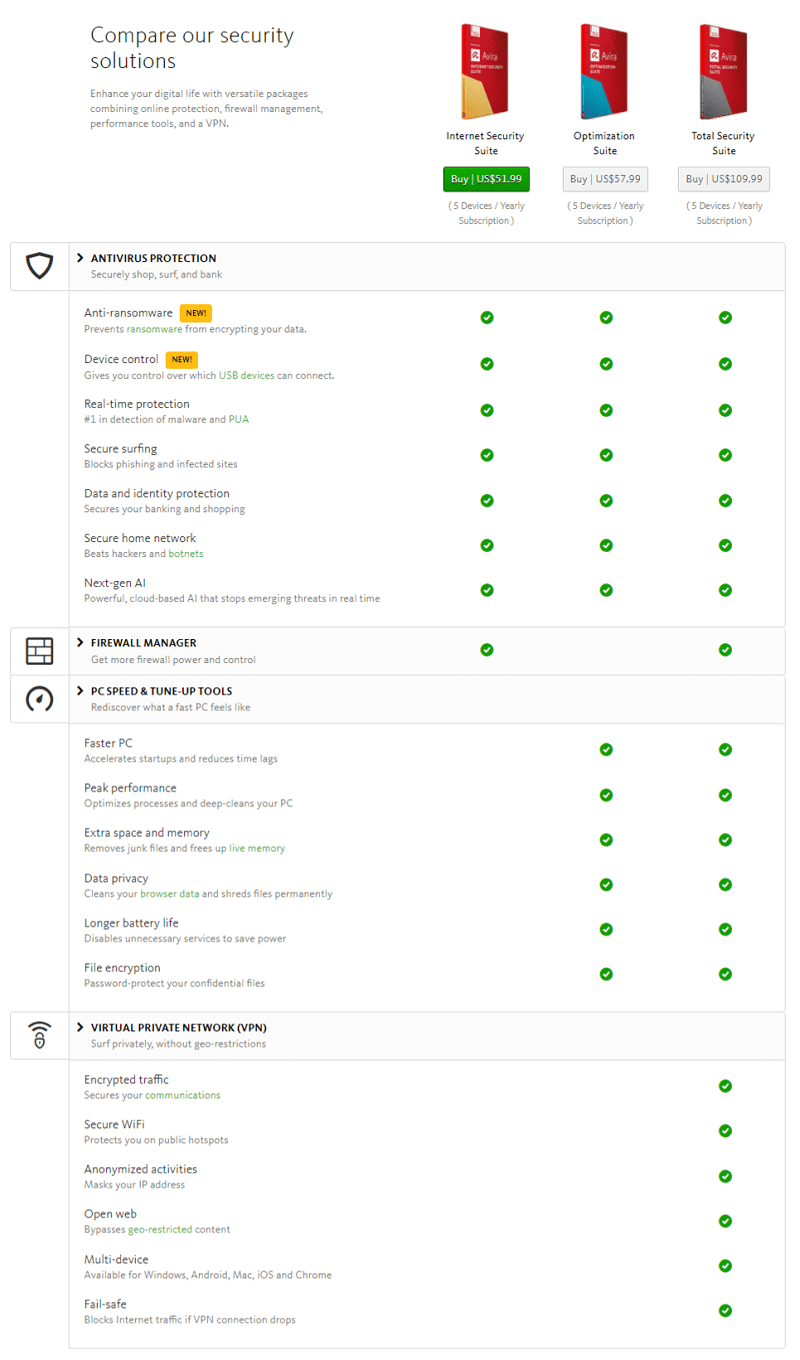 Avast's Features
Avast has a free edition called Avast Free Antivirus. This software only provides customary protection against some malware types but lacks the advanced features that you get with Avast's paid products.
Avast Premium Security offers the first tier of protection from this company. This software comes with comprehensive defense against all malware types and provides some other features as well.
Real Site – secures you from being relayed to phishing sites and directs you to original websites.
Firewall – monitors your network for suspicious activity and blocks unauthorized requests from interacting with your system.
Password Manager and Protector – save all your passwords information and secure it from theft by hackers.
Sandbox Feature – Opens up potentially harmful files in a safe mode, so your system stays unaffected by any harmful content.
Wi-Fi Inspector – scans public or private Wi-Fi networks for malicious threats.
File Shredder – permanently erases deleted files and folders from your device memory so they can't be retrieved later.
Anti-Spam Utility – blocks junk and phishing emails from getting into your inbox.
Webcam Shield – prevents hackers from planting webcam spyware on your device.
Ransomware Shield – protects your private information online to prevent hackers from gaining access to it.
Avast Ultimate wraps up the coverage tiers from this company. The Ultimate suite is a mix of all the individual offerings by the company as well as premium suites. The extra features that come with this suite are:
Passwords Premium – Alerts you to any password leaks. It also facilitates one-click operation for signing into websites.
Secure VPN – provides you anonymity while browsing or shopping online and makes your actual location untraceable for hackers.
Clean-up Tool – manages temporary files and deletes junk files from your computer memory to free up resources.
For Mac-specific protection, Avast offers Avast Security for Mac, which is available in two editions.
A free edition that is as basic as any other freeware.
The other one is a Premium version that carries many advanced features and offers complete protection against Mac-related malware threats.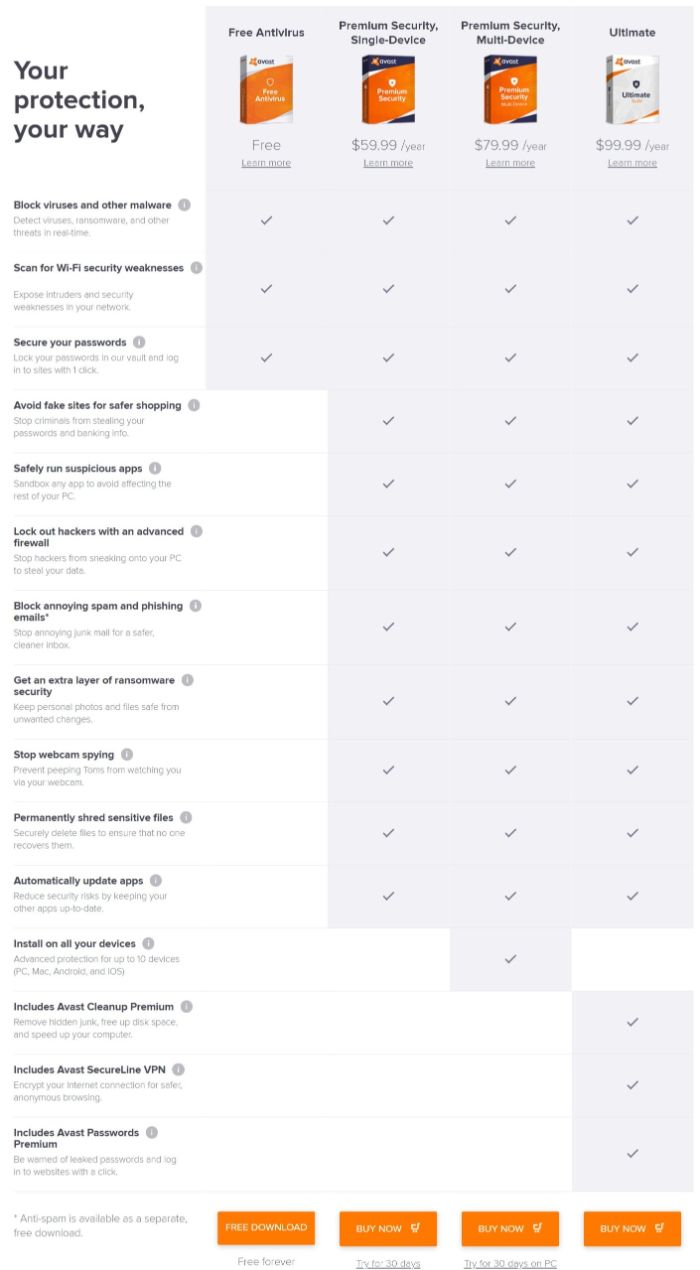 Winner: Both. Both Avira and Avast offer similar features and utilities. That's why this category belongs to both products.
2. Anti-Malware Protection
Anti-malware security is the heart and soul of antivirus software. If a product fails here, nothing else holds much relevance. So let's see what level of protection we can get from both Avira and Avast.
We'll get help from two independent testing organizations to guide our comparison: AV-Test and AV-Comparatives.
These organizations conduct protection assessments to gauge the malware security offered by top brands and publish their results rating the products as per their performance in the tests.
The AV-TEST Institute runs assessments in three different categories, scoring the products on a scale from 1 – 6, 6 being the highest points you can achieve.
We're going to look at their Protection Test results in this category. Avira was able to detect and block all kinds of malware threats and, therefore, received the highest 6/6 score.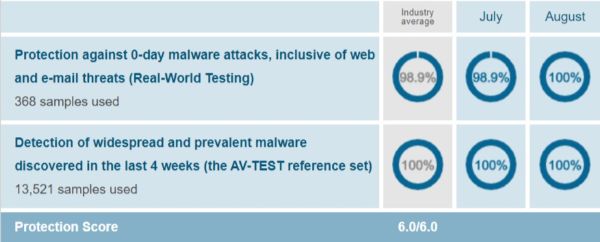 Avast was just as fantastic in its malware protection abilities and also got a full 6/6 score.

AV-Comparatives is the other testing organization we're going to turn to for their Real-World Protection Test results. This organization scores the antivirus software through awards. Avira demonstrated top performance here as well and went home with the highly coveted ADVANCED+ award.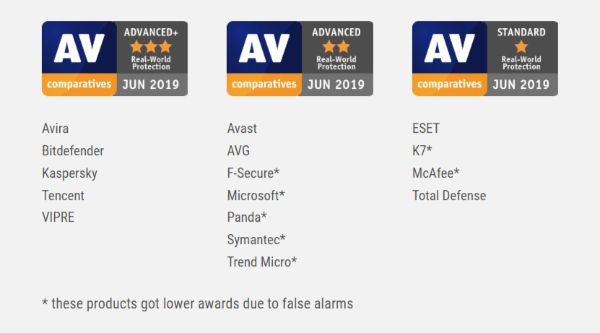 Avast, however, was a little behind on this test and got the second-best ADVANCED award.
Malware Protection Test is the second protection evaluation by AV-Comparatives that assesses products for malware types transmitted through network drives and USB keys. Avira once again maintained its amazing performance and scored the ADVANCED+ award.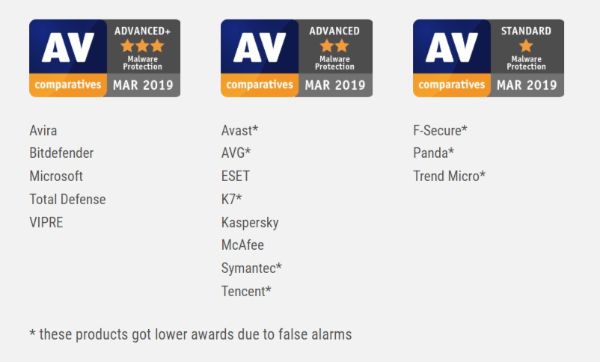 Avast got the ADVANCED award on this test as well, mainly due to a higher number of false positives.
Winner: Avira. Avira consistently proved its ability to fully block all kinds of malware attacks in all the independent evaluations while Avast fell behind in the two assessments by AV-Comparatives.
3. Impact on System Speed
We do want security, but not at the cost of our device's system performance. That's why the best antivirus is one that has minimal effect on system performance.
Let's see what kind of effect both Avira and Avast exercise on the systems they protect.
Once again, we'll first investigate the Performance Test results from the AV-Test Institute. Avira was just shy of the perfect score here with 5.5/6 points.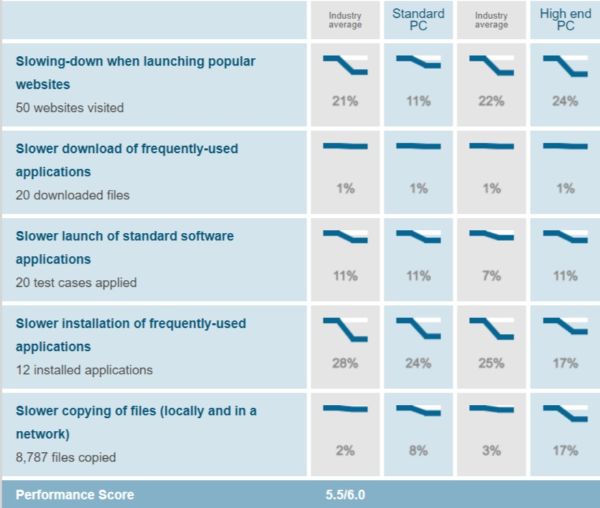 Avast gave a similar performance and received 5.5/6 points, as well.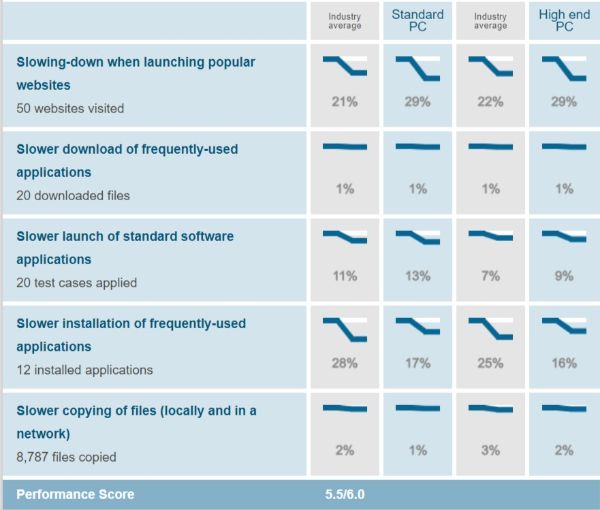 AV-Comparatives also issued their Performance Test results. In this assessment, Avira came in second place and received the ADVANCED award.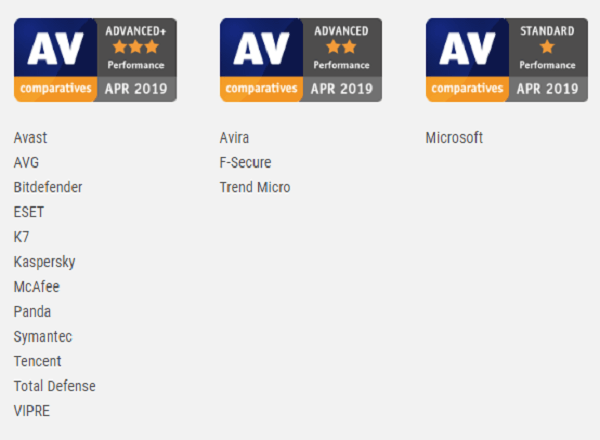 Avast, however, took the lead on this test and scored the ADVANCED+ award.
Winner: Avast. Both companies were equally competitive on the first test. But Avast left Avira behind in the second evaluation. That's why this category goes to Avast.
4. User Interface
Most users like their interface to be intuitive and easy to operate. The more an interface allows you to feel comfortable and in control, the better the user experience.
Let's have a look at both Avira and Avast interfaces and see how user-friendly they are.
Avira's interface is quite straight-forward in its layout. On top of the dashboard, you'll see the security status of the device.
All the major functions, such as Real-Time Protection, Ransomware Protection, Web Protection, etc., are also accessible from the dashboard.

You can go to the vertical panel on the left-hand side of the screen to access other features and information, including Scan, Modules, and Activity. You can also run a quick scan from the dashboard, where you also find the last scan history.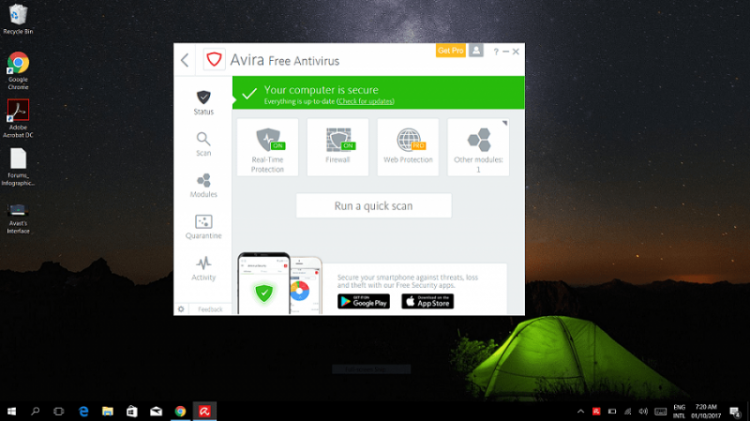 While Avira runs automatic scans, you can also schedule them to suit your preferred time. Overall, the Avira interface is pretty user-friendly and provides a smooth user experience.
Now let's see how Avast's interface compares.
The Avast interface has a simple layout with all the functions listed down a vertical panel on the left-hand side of the screen. You can expand these functions to access more specific tasks.
A bar at the top of the interface contains the "Notifications" and "Menu" buttons to view updates and more setting options, respectively. The middle of the interface displays the system's current security status. There's also a "Run Smart Scan" button right under the status update that is meant to start a thorough scan of your PC.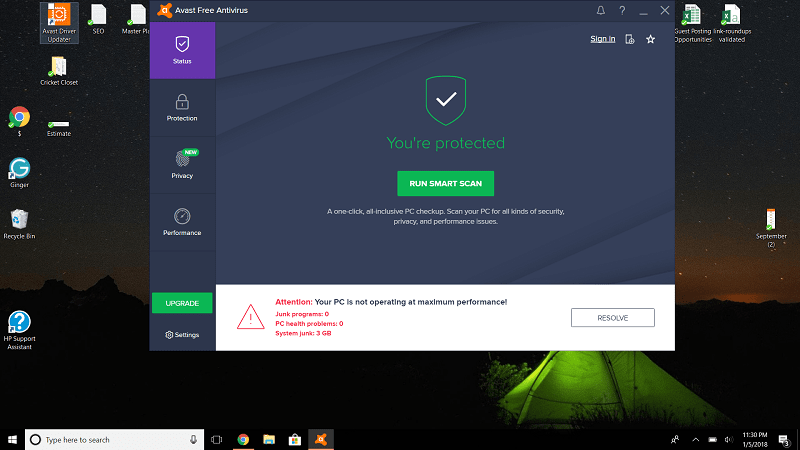 Overall, the interface is pretty neat and easy to operate. However, if you're using the free version, you'll be annoyed by the pop-up advertisements.
Winner: Avira. Despite a simple design, Avira's interface facilitates one-click operation for most primary features. Besides, it is more intuitive than Avast's interface.
5. Pricing
For something that's going to take a monthly or yearly chunk out of your earnings, you sure want your antivirus software to be your money's worth. So, let's take a look at both Avira and Avast's pricing and see which company provides a better value for your money.
Avast Premium Security costs
$89.99 per year for up to 10 devices (Multi-device).Avast Security for Mac costs $59.99 for 1 Mac.
$69.99 per year for 1 device.
Avast Ultimate costs $119.98 per year for 1 device only.
| Avast Products | Regular Price | Discounted Price |
| --- | --- | --- |
| Avast Internet Security | $47.99/year | Check here |
| Avast Premium Security (1 Device) | $69.99/year | Check here |
| Avast Premium Security (Multi-Device) | $89.99/year | Check here |
| Avast Ultimate | $99.99/year | Check here |
| Avast Business Antivirus | Varies | Check here |
Avira Antivirus Pro costs you $44.99 per year for 1 PC or Mac. Avira Internet Security costs $57.99 per year and covers 1 PC or Mac. Avira Prime comes at a cost of $99.99 and covers 5 of your devices.
| Avira Products | Regular Price | Discounted Price |
| --- | --- | --- |
| Avira Antivirus Pro | $44.99/year | No Discount |
| Avira Internet Security | $57.99/year | No Discount |
| Avira Optimization Suite | $57.99/year | No Discount |
| Avira Total Security Suite | $98.99/year | No Discount |
| Avira Prime | $99.99/year | No Discount |
| Avira Business Products | Varies | No Discount |
Avira offers much better deals with its entry-level and highest tiers compared to Avast. However, the middle layers of both companies cost around the same.
However, Avast Premium Security (Multi-device) is a much better deal at $89.99 per year for ten devices than Avira's $99.99 for five devices with the Prime package.
Winner: Both. Both companies provide similar value for money through different tiers. So, it is hard to pick out one of them as a better option in pricing.
6. Popularity
Next, we're going to see which company is more popular and has a higher market share. For that, we'll look at survey reports from OPSWAT and Statista to assess the popularity of each company.
Let's first look at the Windows Anti-Malware Market Share Report from OPSWAT. In this report, we can see that Avast is the 6th most popular brand with a market share of 8.37%, but Avira is nowhere to be seen in the list of top 10 products on this source.
But let's also have a look at the survey report from Statista. Here, Avast is at number five among the top 10 antivirus companies, having switched places with Kaspersky, and holds a market share of 10.09%. Avira, however, doesn't make it on this list, as well.

Winner: Avast. According to both independent survey reports, Avast is one of the top six most popular brands, while Avira doesn't command a significant enough market share to make it on the top 10 list.
7. Customer Ratings
Competitive brands know to take good care of their customers because they know nothing will lose customers like lousy customer support. Let's see how both Avira and Avast respond to customers' requests on a bad hair day.
We're going to look at customer satisfaction ratings from two unbiased review websites that collect customer reviews and rank different antivirus products based on average feedback.
Our first website is the Comsumeraffairs.com that rates products on a 5-star scale. On this site, Avira received 3+ stars while Avast was just under 3 stars. This rating indicates that Avira is a better customer service provider compared to Avast.
But before our conclusion, let's turn to G2, which is our second source for customer reviews. This website uses a 1 – 5 points system to rate products. Five is the highest score.
On this website, Avira's home security products have not been rated. So we'll move on to Avast that has an excellent 4.6 score on this website.
Winner: Both. On one website, Avira performs better than Avast. But Avira lacks a rating on the other site, which makes it difficult to make a fair pick out of the two products.
Bottom Line
Both Avira and Avast remained neck and neck through our comparison. However, both companies were able to win two categories each and tied each other in the remaining three sections. That's why we deem both products equally competitive and worthy of the winner's trophy.