(Last updated on January 14th, 2021)
Our experts have put together this comprehensive Bitdefender versus Panda comparison to help you make a wise decision.
Do you know that a lot of hacking tool kits are available on the dark web for as low as $1? In fact, a thorough search on a standard search engine can also lead you to several third-party apps used for hacking.
Of course, you won't indulge in such unethical and illegal behavior, but not everyone thinks so. Cybercriminals don't miss a single chance to pounce upon your sensitive data in order to benefit from it. 
The Internet is not a safe place anymore. The bad guys can use several apps and malware attacks to not only steal your data, but they can also invade your privacy by hijacking your webcam or microphone, or track your keyboard movements by using a keylogger.
At the same time, the number of malware attacks is also rising with each passing day. In 2018 alone, more than 10 billion malware attacks were registered, a significant increase compared to the previous year.
Similarly, the number of ransomware attacks and mobile malware attacks has also seen a significant jump in the past few years.
In fact, security firm McAfee predicts that 2019 could be the year of "everywhere malware."
Therefore, using a premium antivirus program has become a necessity rather than an option these days if you want to protect you and your family from malware threats.
But why premium? It's because freeware doesn't provide all the security features needed for your ultimate protection. Some free antivirus programs may offer reasonable malware protection, but security goes far beyond that in this day and age.
And that's where paid packages come in, which offers advanced features like parental controls, anti-theft function, VPN, password manager, webcam and microphone protection, performance-enhancing tools, and much more.
Editor's Note: We have spent over 150 hours examining all the top antivirus software out there, so you can get the best antivirus product for yourself and those you love.

At the moment, we think that Norton is the best antivirus software available in the market. It offers exceptional anti-malware security with minimal impact on system performance, as evidenced by the recent independent lab tests conducted by the AV-Test Institute.

Currently, Norton is offering an exclusive 70% discount to our readers for a limited time, so grab your copy of Norton before the sale ends.
Best Antivirus Software for 2021
---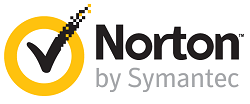 Unbeatable anti-malware protection
Minimal system impact
Exceptional value for money
Recommended by PC Mag, CNET & TechRadar
100% virus protection promise
60-day risk-free money-back guarantee
In this comprehensive comparison guide, we are going to pit Bitdefender and Panda against each other in different categories to determine which is more worthwhile when it comes to investing your money in your protection.
Breakdown of the Comparison
Here's what we will cover in this Bitdefender vs Panda comparison:
Features
Anti-Malware Protection
Impact on System Speed
User Interface
Pricing
Popularity
Customer Ratings
In a rush? Below is a quick rundown of winners in each category.
Comparison at a Glance
Features… Bitdefender offers a more comprehensive feature set with all its antivirus suites.
Anti-Malware Protection… Bitdefender notched a perfect score in all three independent tests.
Impact on System Speed… Panda was behind Bitdefender is one of the two independent evaluations.
User Interface… Bitdefender offers a more modern and sleeker interface than its competitor.
Pricing… Whether you want to cover one device or more, Bitdefender offers lower prices at each protection tier.
Popularity… Fourth-ranked Bitdefender is much more popular than Panda, which is not even among the top-ten antivirus vendors by market share.
Customer Ratings… Both companies have higher ratings than the other, according to two different sources.
2021's Top Antivirus Picks
---
#1 (Best Overall)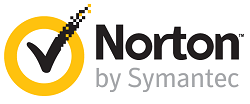 Extensive feature-set
Award-winning malware protection
Minimal system impact
competitive pricing structure
Intuitive user interface
100% virus protection promise
60-day money-back guarantee
#2 (Very Good)
Robust Feature-set
Excellent Anti-malware security
Zero System Slowdowns
Exceptional Value for Money
Intuitive User Interface
#3 (Very Good)

Impressive Feature-set
Good malware protection
Value for Money
The Winner
Bitdefender is far ahead of Panda in almost all categories, thanks to its advanced feature set, exceptional protection and performance capabilities, and the price structure. In fact, Bitdefender is one of our top recommended products.
Now, let's dig into the details.
1. Features
An antivirus program's overall worth can be determined by just looking at the kind of features it offers. Let's compare both the contenders in this category.
Bitdefender's Features
Like most antivirus companies, Bitdefender also offers a free version that provides basic malware protection. The Bitdefender Free suite is better than having no protection at all, but it can only whet your appetite, not satiate it.
The freeware clearly lacks advanced features that come with Bitdefender's premium products and that are necessary for complete protection against malware attacks and other security threats.
Bitdefender's entry-level paid product is the Bitdefender Antivirus Plus package. The suite runs only on Windows, as Bitdefender offers specific products for each platform at the initial stage, including Bitdefender Antivirus for Mac, Bitdefender Mobile Security for Android and Bitdefender Mobile Security for iOS.
Bitdefender Antivirus Plus offers the following features:
Multi-Layer Ransomware Protection – protects your sensitive documents using multiple layers of protection so that hackers cannot encrypt your files and demand ransom.
Advanced Threat Defense – detects and blocks sophisticated malware threats using behavior-based technology.
File Shredder – deletes your sensitive documents beyond recovery.
Safe Browser – a dedicated browser to protect your financial details while you bank and shop.
Then we have Bitdefender Internet Security, the next tier of antivirus protection from the company. This is another Windows-only product and comes with the following additional features:
Webcam and Microphone Protection – blocks webcam and microphone hijacking, protecting you from spying and eavesdropping.
Parental Controls – helps you regulate your kids' online activity and blocks age-restricted content.
File Encryption – creates password-protected folders on your PC to store important files.
Password Manager – stores and syncs all your passwords across all PCs so that you don't have to remember and type your login details again.
Privacy Firewall – filters your network traffic and blocks intrusion attempts.
The most advanced protection from the company is Bitdefender Total Security. It is not only Bitdefender's flagship product, but it is also the best antivirus suite among the 50-plus packages we have compared so far. It is packed with all the useful features mentioned above, and:
All-Platform Support – the best thing about Total Security is that it supports all operating systems, including Windows, macOS, iOS and Android.
OneClick Optimizer – an excellent performance tool that boosts your device by deleting useless data and hidden junk.
Bitdefender Photon – another performance utility that helps the Total Security suite in adapting to your device's configuration, resulting in better speed.
Anti-Theft Function– this feature helps you trace and delete data on devices that have been lost or stolen while using Total Security.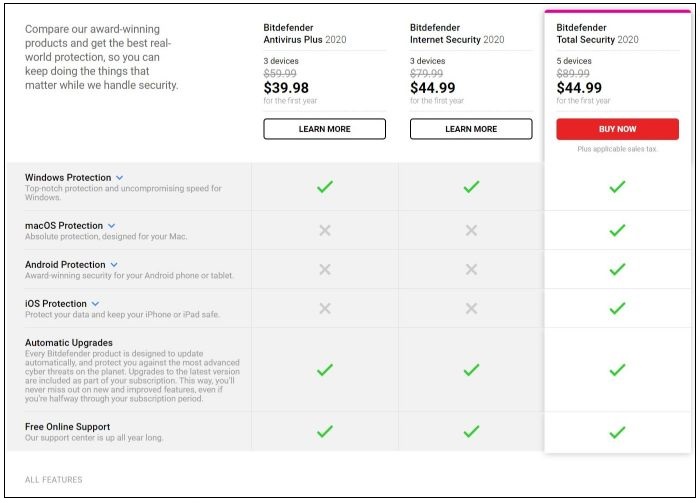 Bitdefender also offers its Family Pack suite so that you protect yourself as well as your loved ones. The package comes with the same features included in Total Security; however, you can cover up to 15 devices in your household.
Bitdefender offers premium customer support via email, call and online chat with all packages.
Panda's Features
The company's product line starts with Panda Free. It detects and removes malware threats, but its lack of advanced features means you will always have to worry about your overall security.
The first premium package offered by the company is Panda Dome Essential, which runs on both Windows and Mac platforms. The suite comes with the following features:
Malware Defense – protection against malware, which includes viruses, Trojan horses, spyware, worms, rootkits, etc.
Secure Browser – protects your valuable data and passwords while you use online shopping and banking services.
Wi-Fi Protection – protects your wireless connection from intruders and malware attacks.
The next tier of protection is Panda Dome Advanced, which offers all the features included in the above package, plus:
Ransomware Protection – protects you against one of the most dreaded cyberthreats, i.e. a ransomware attack, in which hackers encrypt your valuable data and demand ransom for return.
Parental Controls – help you in giving your kids a secure web experience by managing their Internet use.
Identity Theft Protection – prevents hackers from stealing your identity while browsing, shopping, and banking.
Panda Dome Complete is another level up from the above suite. In addition to all the features included in the previous products, Panda Dome Complete offers:
Data Shield – encrypts your sensitive documents so that nobody can access them without your permission.
Cleanup Tool – boosts your device speed by cleaning junk files and freeing up space.
Password Manager – stores all your passwords in a secure vault and refills logins for you no matter where you are.
Panda Dome Premium is the company's flagship product. The package includes all the above-mentioned features, and:
Premium VPN – unlimited anonymous, private and secure browsing to help you access all Internet content without any geo-restrictions.
Cell Phone Locator – quickly finds your lost or stolen smartphone.
Premium Support – a technician for you to let you resolve all the IT problems in your home.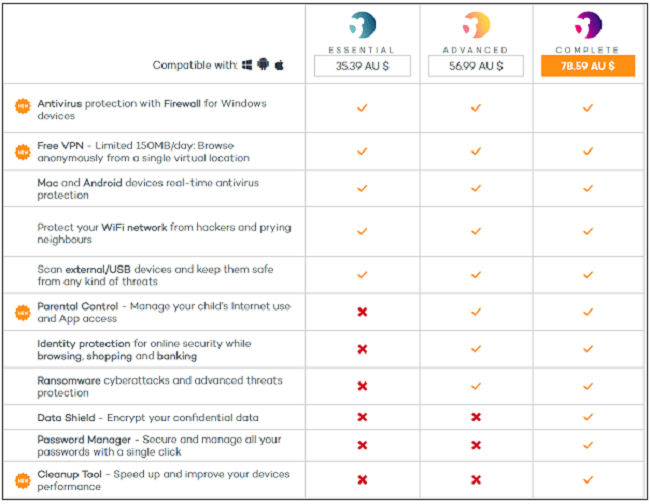 The Winner: Bitdefender. Bitdefender offers better and more advanced features at all tiers of protection.
2. Anti-Malware Protection
Defeating malware is the primary responsibility of an antivirus program. However, when every antivirus vendor claims that its products offer the best malware protection in the world, how do we know which of them is actually good?
The only way to know this for sure is to look at unbiased tests conducted regularly by independent antivirus testing labs.
Two of the most reputable and popular labs in this regard are the German-based AV-Test Institute and Austria's AV-Comparatives.
AV-Test conduct tests in three categories (malware protection, performance, and usability) every two months and rates products on a scale of 1 to 6 (with 6 being the highest score).
In the AV-Test's latest Protection evaluation, conducted in July-August 2019, Bitdefender received a perfect 6 out of 6 scores, demonstrating its excellent malware defense capabilities.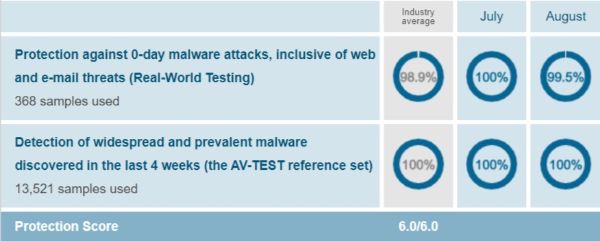 Panda didn't take part in the test. The last time it participated in AV-Test's Protection evaluation was in December 2018 when it also scored a perfect 6 out of 6 score.
Now, let's see how AV-Comparatives rates Bitdefender and Panda. The lab conducts two types of protection tests, i.e. the Real-World Protection Test (in which the vector is the web) and the Malware Protection Test (in which vector can be USBs or network drives).
In the most recent Real-World Protection Test, Bitdefender took home the highest ADVANCED+ award (3 stars).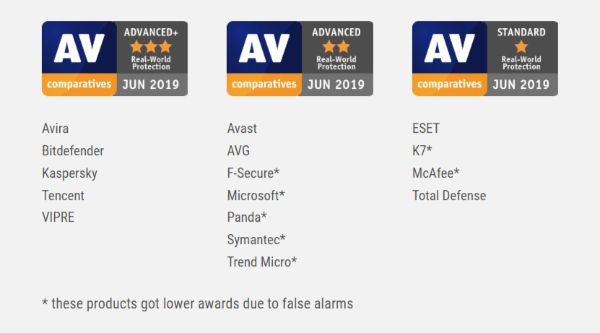 In comparison, Panda received a lower 2-star ADVANCED award, mainly because of a higher number of false alarms (meaning Panda's antivirus suite wrongly flagged clean files and URLs).
The September 2019 Malware Protection Test produced identical results, with Bitdefender and Panda receiving ADVANCED+ and ADVANCED awards, respectively.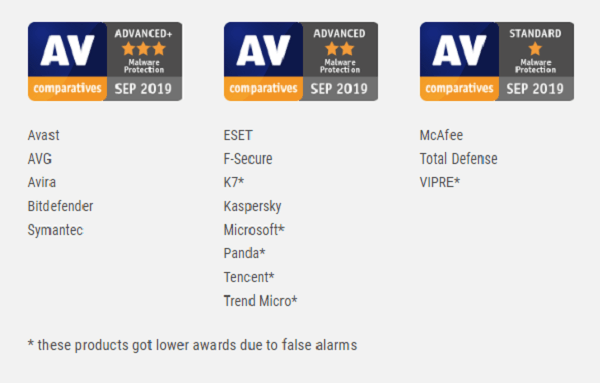 The Winner: Bitdefender. Bitdefender outsmarted Panda in all protection tests, thanks to its exceptional malware defense capabilities.
3. Impact on System Performance
Measuring an antivirus suite's impact on the system is another important metric, as you certainly won't like a security program that slows down your system every once in a while.
Let's see how Bitdefender and Panda fare in this category. We will again refer to the same two testing organizations mentioned in the above section.
In the AV-Test Performance evaluation, Bitdefender once again received outstanding results with another perfect 6/6 rating.
Panda wasn't among the contestants. In the December 2018 evaluation, it received a score of 5 out 6.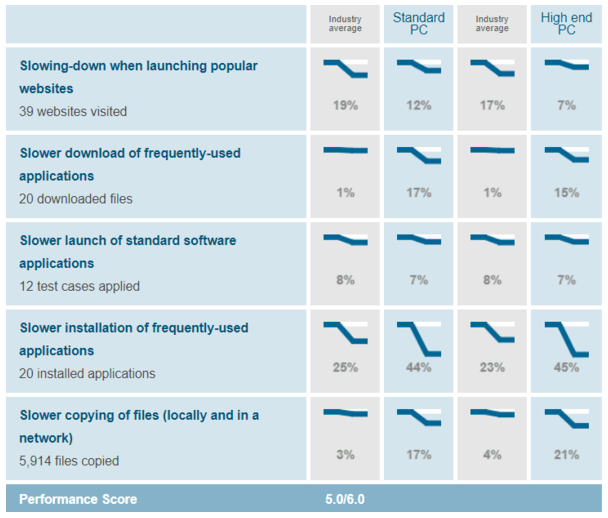 In the AV-Comparatives' April 2019 Performance test, both Bitdefender and Panda received the highest ADVANCED+ award.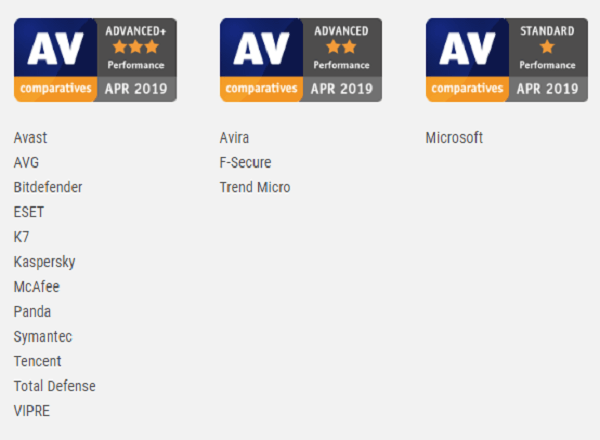 The Winner: Bitdefender. Panda not only scored lower than its competitor in one independent test, but its results were also from the last year's test.
4. User Interface
It's always a good idea to learn about a program's look and feel. A user-friendly interface makes it easy to access all the options offered in the product.
Let's directly compare Bitdefender and Panda to see which of them is better in this category.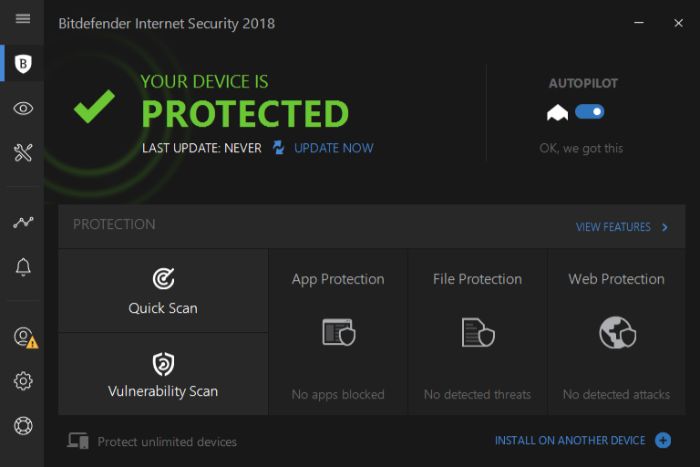 Bitdefender offers an interface that is both good-looking and easy to use at the same time. Its use of a light color scheme presents a sleek and professional look.
Scan and VPN features are given on the dashboard, but you can add options of your own choosing in the lower section of the screen.
You can access other tools and utilities using different tabs given on the side rail, such as Protection, Privacy, Utilities, and Settings.
Buttons on the main screen are large and easy to see as they are presented in white blocks against a light gray background.
The Protection tab shows various features, including Antivirus, Firewall, Antispam, Vulnerability, Online Threat Prevention, etc. Under the utility section, you will find tools like Disk Cleanup, Startup Optimizer, OneClick Optimizer, etc.
Overall, Bitdefender's interface is straightforward and intuitive.
Now, let's take a look at Panda's interface.
Panda's interface is also straightforward and accessible. Features are divided into easy-to-understand categories and finding an option is quite simple.
The main screen shows your PC's protection status and the number of files scanned.
On the main screen, large icons of almost all major features are displayed, including Antivirus, VPN, Wi-Fi Protection, Support, Personal Firewall, Rescue Kit, etc.
You can also add a feature on your own by clicking on the icon with a plus sign.
There is a thin strip at the bottom of the main screen where you can see the latest news headlines related to the antivirus industry.
The Winner: Bitdefender. Interfaces of both Bitdefender and Panda offer a good user experience. However, Bitdefender's design is cleaner and simpler and seems more modern in outlook.
5. Pricing
Bitdefender Antivirus Plus costs $29.99 per year for up to 3 Windows devices. Bitdefender Internet Security costs $34.99 per year for 3 Windows devices. Bitdefender Total Security costs $39.99 per year for 5 Windows, Macs and smartphones. Bitdefender Family Pack costs $54.99 per year for 15 Windows, Macs, and mobile devices.
Bitdefender Products
Regular Price
Discounted Price
Bitdefender Antivirus Plus
$59.99/year
Check here
Bitdefender Internet Security
$79.99/year

Check he

re
Bitdefender Total Security
$89.99/year

Check here

Bitdefender Family Pack
$119.99/year

Check here

Bitdefender Antivirus for Mac
$59.99/year

Check here

Bitdefender Small Office Security
Varies

Check here

Bitdefender GravityZone Business AV
Varies

Check here
Panda Dome Essential covers one device and carries a price tag of $43.18 per year. Panda Dome Advanced costs $57.99 per year for 1 device. Panda Dome Complete costs $87.61 per year for 1 device. Panda Dome Premium costs $146.85 per year and protects 1 device. *You can cover 3, 5, 10 or unlimited devices with all Panda suites for an additional cost.
| Panda Products | Regular Price | Discounted Price |
| --- | --- | --- |
| Panda Dome Essential | $39/year | No Discount |
| Panda Dome Advanced | $65/year | No Discount |
| Panda Dome Complete | $60/year | No Discount |
| Panda Dome Premium | $99/year | No Discount |
| Panda Business Products | Varies | No Discount |
The Winner: Bitdefender. As seen in the above table, Bitdefender's packages offer much lower price points than Panda's.
6. Popularity
The market share of a product tells a lot about its overall benefits and usefulness. A large market share also indicates social proof, as it suggests more people trust the product.
According to statistics from OPSWAT, Bitdefender enjoys a market share of 11.2% and is the fourth-largest marker player overall. In comparison, Panda is not even among the top-ten antivirus vendors.

Similarly, data from another reliable portal Statista also puts Bitdefender at the fourth rank with a market share of 10.17%, whereas Panda is not on the top-ten list.
The Winner: Bitdefender. While Bitdefender is the fourth-largest player in the antivirus industry, Panda was not even in the top-ten vendors in terms of market share.
7. Customer Ratings
Last but not least, it is also critical to know how existing customers rate these products based on their experience and customer support.
For this section, we will refer to the Better Business Bureau (BBB) and Consumeraffairs.org, two leading user review websites.
The BBB rates products on an A+ to F- scale. On this website, Bitdefender has an average C rating while Panda holds an even worse D- rating.
On Consumeraffairs.org, once again Bitdefender has an average rating of 3 out of 5 stars, whereas Panda enjoys a 4-star rating.
The Winner: Both. Both companies have a better rating than the other on two different websites.
Bottom Line
The in-depth comparison clearly indicates that Bitdefender's products are much superior to Panda's. Bitdefender is ahead of its competitor in almost all categories. Its flagship product, Bitdefender Total Protection, is probably the best among dozens of antivirus suites we have compared so far.