(Last updated on January 12th, 2021)
Bitdefender or BullGuard, which antivirus software is a better pick in 2021?
Our experts have put together this comprehensive Bitdefender versus BullGuard comparison to help you make a wise decision.
The onslaught of malware threats is so rampant and ruthless that you'll find it in the most unexpected and innocent of places. It's mind-boggling.
Did you know that researchers have recently discovered a new attack campaign that hides malicious code inside WAV audio files? You heard that right. Is it any surprise that a new malware attack happens every 14 seconds these days? And this gap is expected to reduce even more by 2021 to just 11 seconds.
In this situation, the wise thing is not to take anything for granted and employ the highest level of security to guard personal and financial information of yourself and those you love.
Most of us rely on freeware against malware. But given the complexity of these viruses, free software isn't well-equipped to detect and remove them.
What you need is a premium antivirus software that extends multi-layered protection to block malware entry through a multitude of routes. Premium software provides an array of advanced features and modern technologies that enhance digital security and offer extra layers of protection.
It is the only way to ensure your safety on the internet and that of your loved ones.
Editor's Note: We have spent over 150 hours examining all the top antivirus software out there, so you can get the best antivirus product for yourself and those you love.

At the moment, we think that Norton is the best antivirus software available in the market. It offers exceptional anti-malware security with minimal impact on system performance, as evidenced by the recent independent lab tests conducted by the AV-Test Institute.

Currently, Norton is offering an exclusive 70% discount to our readers for a limited time, so grab your copy of Norton before the sale ends.
Best Antivirus Software for 2021
---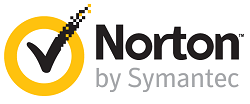 Unbeatable anti-malware protection
Minimal system impact
Exceptional value for money
Recommended by PC Mag, CNET & TechRadar
100% virus protection promise
60-day risk-free money-back guarantee
But how to choose the right product suited to your particular needs. We can help with that. In our comparison today, we put two famous antivirus brands head-to-head to see which one is better, i.e., Bitdefender and BullGuard.
Breakdown of the Comparison
Here's what we'll cover in this Bitdefender vs. BullGuard comparison:
Features
Anti-Malware Protection
Impact on System Speed
User Interface
Pricing
Popularity
Customer Ratings
We are going to take a systematic approach to access both our products. We'll explore all the essential factors and see how they persevere in realistic attacks simulated in the labs.
In a hurry? Take a sneak peek at the comparison below to find out the winners in each category.
Comparison at a Glance
Features… Bitdefender's product features have greater relevance to malware protection and system performance than those offered by BullGuard.
Anti-Malware Protection… Bitdefender gave an exceptional performance in all the independent assessments. Whereas BullGuard wasn't available for AV-Comparatives evaluations.
Impact on System Speed… Once again, Bitdefender received the highest ranking in both independent tests. Whereas BullGuard was behind in one assessment and absent in the other.
User Interface… Both interfaces offer seamless functionalities. Both are equally good.
Pricing… Bitdefender's prices are much more affordable compared to BullGuard.
Popularity… Both survey reports show that BullGuard doesn't even come close to Bitdefender in popularity.
Customer Ratings…. Bitdefender has an overall modest customer satisfaction rating. But BullGuard hasn't been rated on any of the reviewing sites.
The Winner
2021's Top Antivirus Picks
---
#1 (Best Overall)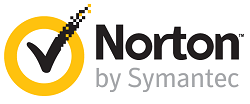 Extensive feature-set
Award-winning malware protection
Minimal system impact
competitive pricing structure
Intuitive user interface
100% virus protection promise
60-day money-back guarantee
#2 (Very Good)
Robust Feature-set
Excellent Anti-malware security
Zero System Slowdowns
Exceptional Value for Money
Intuitive User Interface
#3 (Very Good)

Impressive Feature-set
Good malware protection
Value for Money
Let's get into details.
1. Features
First off, we'll see what each antivirus company brings to the table in terms of features and perks. We'll start with Bitdefender.
Bitdefender's Features
Bitdefender offers a free software called Bitdefender Free Edition, a Windows-only product that offers basic protection against malware attacks compared to paid tiers.
The entry-level product from is called Bitdefender Antivirus Plus that offers protection for Windows devices only. Antivirus Plus provides a number of useful features:
Firewall – offers complete protection from all kinds of malware attacks.
Secure Internet Browser – protects against phishing and deceptive websites.
Ransomware Filter – protects your important data (such as private and media files) from ransomware attacks.
Limited-use VPN – temporarily encrypts your information during online browsing.
Password Manager – secures your login information to prevent its misuse.
Next comes the Bitdefender Internet Security suite. This package adds on some extra features to those offered by Antivirus Plus suite, such as:
Vulnerability Assessment – provides one-click-operation network scanning for security holes and vulnerabilities.
File Encryption – creates encoded, password-protected vaults on your device for private and classified information.
Parental Controls – facilitates digital monitoring for parents and extra online safety for children.
Webcam Protection – prevents webcam leaks and allows you to block unauthorized access to webcam settings.
The most comprehensive and premium product by the company is Bitdefender Total Security suite, that includes many advanced solutions not found in lower levels, such as:
Bitdefender Photon – an innovative technology that adjusts to the hardware and software design of your computer to save system resources and improve performance.
Rescue Mode – reboots your computer in Rescue Mode for clean-up of sophisticated viruses, like rootkits, and system restoration.
Wi-Fi Security Advisor – generates alerts and recommendations based upon security threats found on public Wi-Fi networks.
Anti-Theft Function – tracks missing or stolen devices that are subscribed to the Total Security suite.
Bitdefender Total Security also comes in a family version called Bitdefender Family Pack. This suite can protect up to 15 different devices catering to all your family's security needs.
If you're a die-hard Apple fan, Bitdefender Antivirus for Mac is for you. This suite provides a number of key advanced security features for Mac users.
All Bitdefender customers can enjoy premium customer support through email, online chat, and phone call options.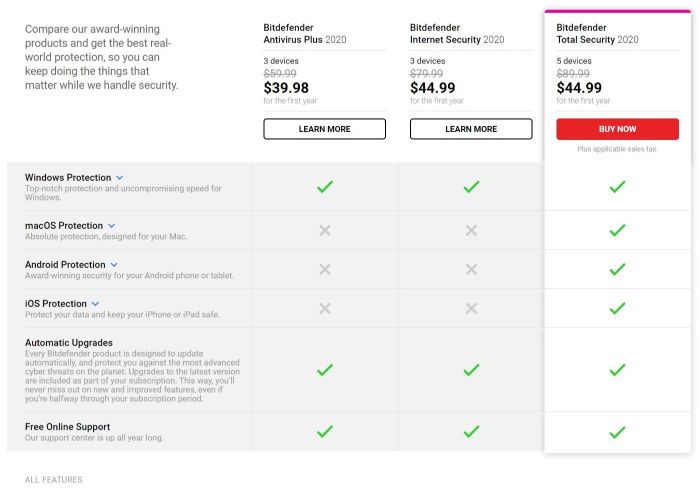 BullGuard's Features
The entry-level product from BullGuard is called BullGuard Antivirus, which is Windows-only software. The product comes with some interesting features:
Malware protection – complete protection from all kinds of malware threats, including anti-ransomware protection.
Safe Browser – offers a safe browsing experience for you and protects from phishing websites.
Game Booster feature – optimizes screen settings to provide an improved gaming experience.
Behavioral Engine – automatically adjusts antivirus software's setting according to a change in your online usage pattern.
The next product is the BullGuard Internet Security suite. This suite also protects Mac and Android devices. Along with features offered by the previous suite, this product also provides some extra features:
Advanced Firewall – provides real-time protection against external threats.
Regular Updates – The firewall receives daily updates from the company to keep the software updated on the latest malware types.
Parental Control Suite – keeps tabs on your children's internet usage and restricts their access to unwanted content.
PC Tune-up Features – help free up space on the RAM and boost the computing power of the device.
Cloud-integrated Backup – Saves your sensitive data on the cloud for easy and secure access.
BullGuard Premium Protection is the most premium coverage by the company. This product adds on some extra security features such as:
Smart Network Scanner – detects and fixes network security loopholes.
Identity Protection –keeps your personal and financial information safe from misuse on the internet. The feature also issues an immediate warning if it finds someone is trying to use your identity online.
Both Internet Security and Premium Protection suites come with free 24/7 live chat support.
Winner: Bitdefender. BullGuard offers some really nice features, including behavioral engine and cloud backup, but in comparison, Bitdefender provides much more extensive anti-malware and system enhancing coverage. Therefore, Bitdefender wins this category.
2. Anti-Malware Protection
There's hardly any feature more important than malware protection since it's the chief objective of an antivirus software. So, let's see how well Bitdefender and BullGuard can protect their devices.
We'll use independent test results from the AV-Test Institute and AV-Comparatives for our comparison.
The first of these, The AV-TEST Institute, assesses antivirus products in three different categories of Protection, Performance, and Usability, carrying grades from 1-6, 6 being the highest score.
For their Protection category, Bitdefender achieved the highest score with a 6 out of 6.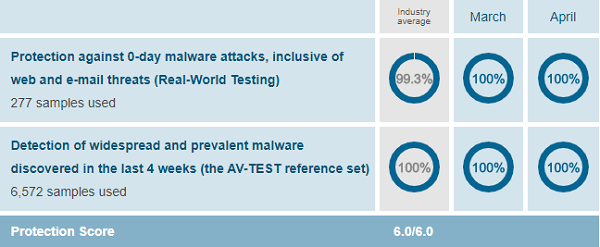 BullGuard received the 'almost perfect' 5.5/6 score.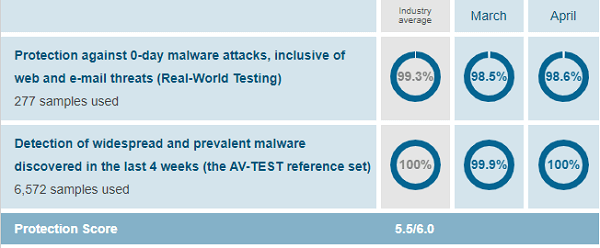 AV-Comparatives is another testing organization that conducts the Real-World Protection Test, rating different products in the form of awards. Bitdefender received an Advanced+ award for this assessment. Whereas, BullGuard didn't participate in it.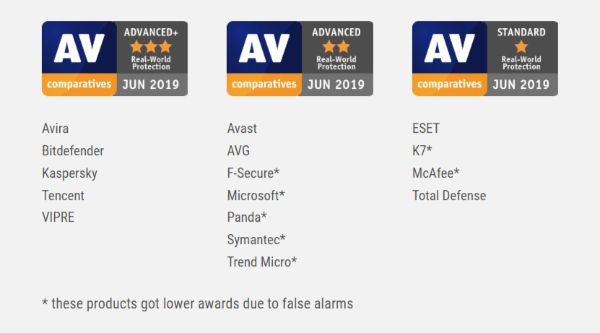 Evaluating different products for protection against viruses transmitted through network drives and removable storage media, Malware Protection Test is another assessment carried out by AV-Comparatives. Here as well, Bitdefender was ahead of the game with the ADVANCED+ award, while BullGuard wasn't part of this test as well.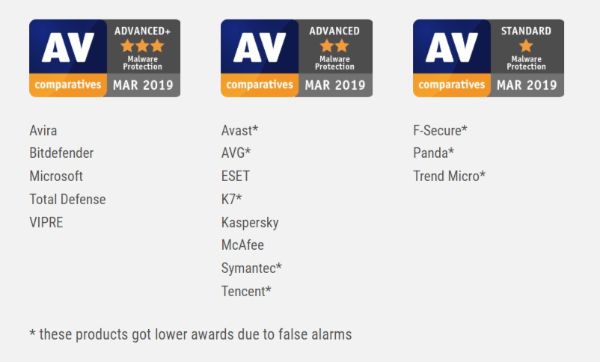 Winner: Bitdefender. While BullGuard did show a good performance in the AV-Test evaluation, it wasn't present for the AV-Comparatives' tests, leaving the field open for Bitdefender to claim this category.
3. Impact on System Speed
The second most important factor to consider when choosing an antivirus software is its ability to engage minimum resources on your system. So, let's now look at the system performance related test results from the same organizations.
AV-TEST Institute ran its Performance Test, once again, with a 6 out of 6 metrics. Bitdefender scored a perfect 6 out of 6 score in this test, as well.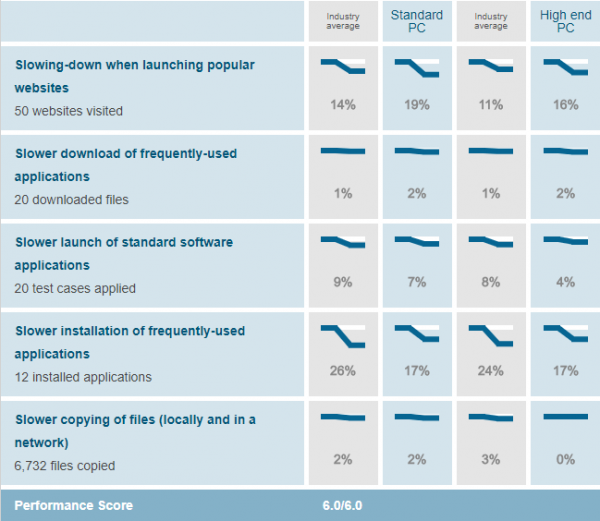 BullGuard was a little behind with a 5 out of 6 score.
AV-Comparatives carried out their own Performance Test. Here as well, Bitdefender got another ADVANCED+ award, indicating high performance on regular computers running normal operations.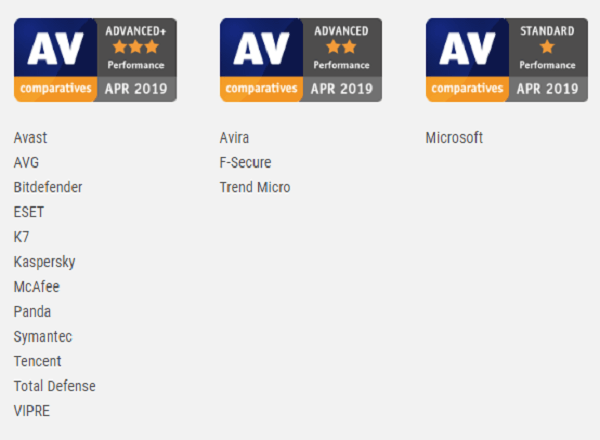 As mentioned above, BullGuard was not a part of AV-Comparatives evaluations.
Winner: Bitdefender. BullGuard was behind Bitdefender in the first assessment while it didn't even show up for the second one. So, Bitdefender wins this category as well.
4. User Interface
The interface of antivirus product commands a big impact on users as that's how they interact with the software. Let's see what kind of user-experience both our brands bring to the table through their interfaces.
The first thing you notice about the Bitdefender interface is the clarity of the design and its intuitiveness. The interface consists of distinctive panels and icons that provide all the information and access points for different functions and settings.
Bitdefender also offers customization to modify the look and settings of the interface to suit your preference. This interface is equally efficient for both light and seasoned users.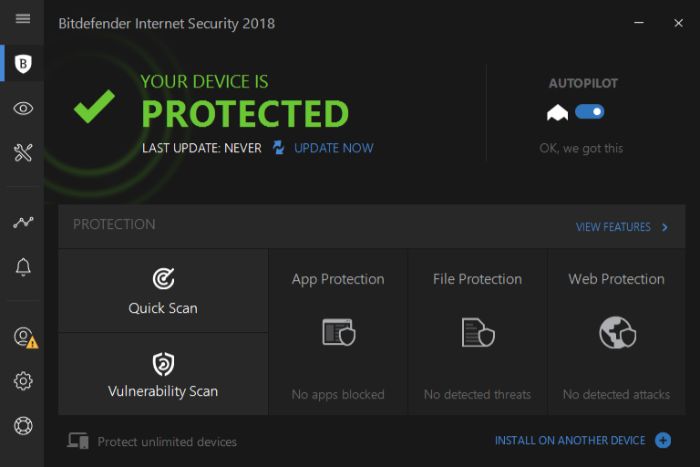 Now we'll turn our attention to the BullGuard interface.
BullGuard interface is simple in design yet uses the entire Home screen to display all the necessary information needed by a user.
Big rectangular blocks take up the entire screen and give access to different features and functions, such as antivirus, firewall, backup, PC tune-up, parental control, etc. These blocks also show current updates about the relevant function.
Each block also contains drop-down menus to access settings for that specific function. Overall, the interface is simplistic, intuitive, as well as easy to understand and navigate.
Winner: Both. Both interfaces are complete in their designs. Bitdefender does offer customization options, but BullGuard has a design that works for both casual and expert users as is. So, both win this category.
5. Pricing
Now let's take a look at the kind of impact these two companies have on your pocket.
Bitdefender Products
Regular Price
Discounted Price
Bitdefender Antivirus Plus
$59.99/year
Check here
Bitdefender Internet Security
$79.99/year

Check he

re
Bitdefender Total Security
$89.99/year

Check here

Bitdefender Family Pack
$119.99/year

Check here

Bitdefender Antivirus for Mac
$59.99/year

Check here

Bitdefender Small Office Security
Varies

Check here

Bitdefender GravityZone Business AV
Varies

Check here
| BullGuard Products | Regular Price | Discounted Price |
| --- | --- | --- |
| BullGuard Antivirus | $29.99/year | Check here |
| BullGuard Internet Security | $59.99/year | Check here |
| BullGuard Premium Protection | $99.99/year | Check here |
| BullGuard Business Antivirus | Varies | Check here |
Both Bitdefender and BullGuard's entry-level products cost the same. But going up the security ladder, we see that BullGuard's prices get steeper and steeper compared to Bitdefender.
Winner: Bitdefender. It is clear from the pricing table that BullGuard's later products cost higher compared to Bitdefender's. Even though Bitdefender provides more value with each product.
6. Popularity
Our next criteria for today's brands is their overall popularity among users. To gauge that, we are going to use survey reports from two famous companies, OPSWAT and Statista, and find out which one is more popular.
According to OPSWAT's recent Windows Anti-Malware Market Share Report, Bitdefender commands a good 11.2% market share. Whereas BullGuard doesn't show up among the top 10 most popular products. It falls among all other products that collectively take up 10.66% of the market share.

Looking into the market survey report from our second source, Statista, we see that Bitdefender takes up 10.17% of the market share. Once again, BullGuard doesn't show up on the list.
Winner: Bitdefender. The survey reports make it crystal clear that BullGuard is nowhere near as popular as Bitdefender, which commands a huge chunk of the market share.
7. Customer Ratings
Our final criteria for today's comparison is customer satisfaction. To gauge our brands on this metric, we'll take help from two reviewing websites: Consumeraffirs.org and G2.
Consumeraffairs.org is a review collecting company that ranks products on a 5-star scale based on the reviews they get. Bitdefender, it turns out, has three out of five stars here. While BullGuard doesn't have any reviews on this site as of now.
Next, we are going to look at ratings on the G2 website. As per this source, Bitdefender has an excellent 4.8 out of a total 5 score. As it turns out, BullGuard hasn't been rated on this website either.
Winner: Bitdefender. Since BullGuard doesn't have any ratings, we can't assess customer satisfaction for it. However, looking at both ratings for Bitdefender collectively, the customers seem relatively satisfied with it.
Bottom Line
BullGuard did manage to take on Bitdefender on the interface design, but that's about the only area where it did that. Bitdefender was ahead of BullGuard in all other categories with better features, better anti-malware and system performance, better pricing, and more.